Urgent need for gift donations at Metropolitan Ministries Holiday Tent
The Metropolitan Ministries Holiday Tent expects to serve 33,000+ families this holiday season–well more than the number typical 20,000 families served.
Volunteers have already boxed up and donated 14,000 Thanksgiving boxes this year and they expect to add 13,000 more families for the Christmas holiday, but they can't do it without your support.
Not only is your time needed to help sort donations at the Holiday Tent in Tampa and other collection sites throughout Tampa Bay, but donations are needed. This year, about 50,000 children are in need of toy donations this Christmas. To ensure each of those children receives at least two gifts under the tree, Metropolitan Ministries needs to collect 100,000 toys or gift cards.
As of December 10, 2021…the most urgent needs are:
Toys for boys and girls 4-8 years old
Toys for girls 9-12 years old
Gifts and gift cards for teenagers 13-17 years old
Food: stuffing, black beans, canned vegetables, frozen turkeys, and frozen hams.
Keep in mind that your donations will stay within the Tampa Bay community. Metropolitan Ministries works with 60+ agencies throughout our area to distribute food and toys where child poverty averages about 40-50%.
We don't have to tell you, the pandemic and inflation has impacted families significantly which is why agencies like Metropolitan Ministries is seeing an increase in requests for assistance. Many of these families have never had to ask for help before.
There are three Holiday Tent locations with the main Holiday Tent in Tampa located at 2609 N Rome Avenue. You don't even have to get out of your car-you can drive through and volunteers will collect the donations for you. There are several pop-up sites as well and likely one near you. You can click here for more info and find the exact addresses.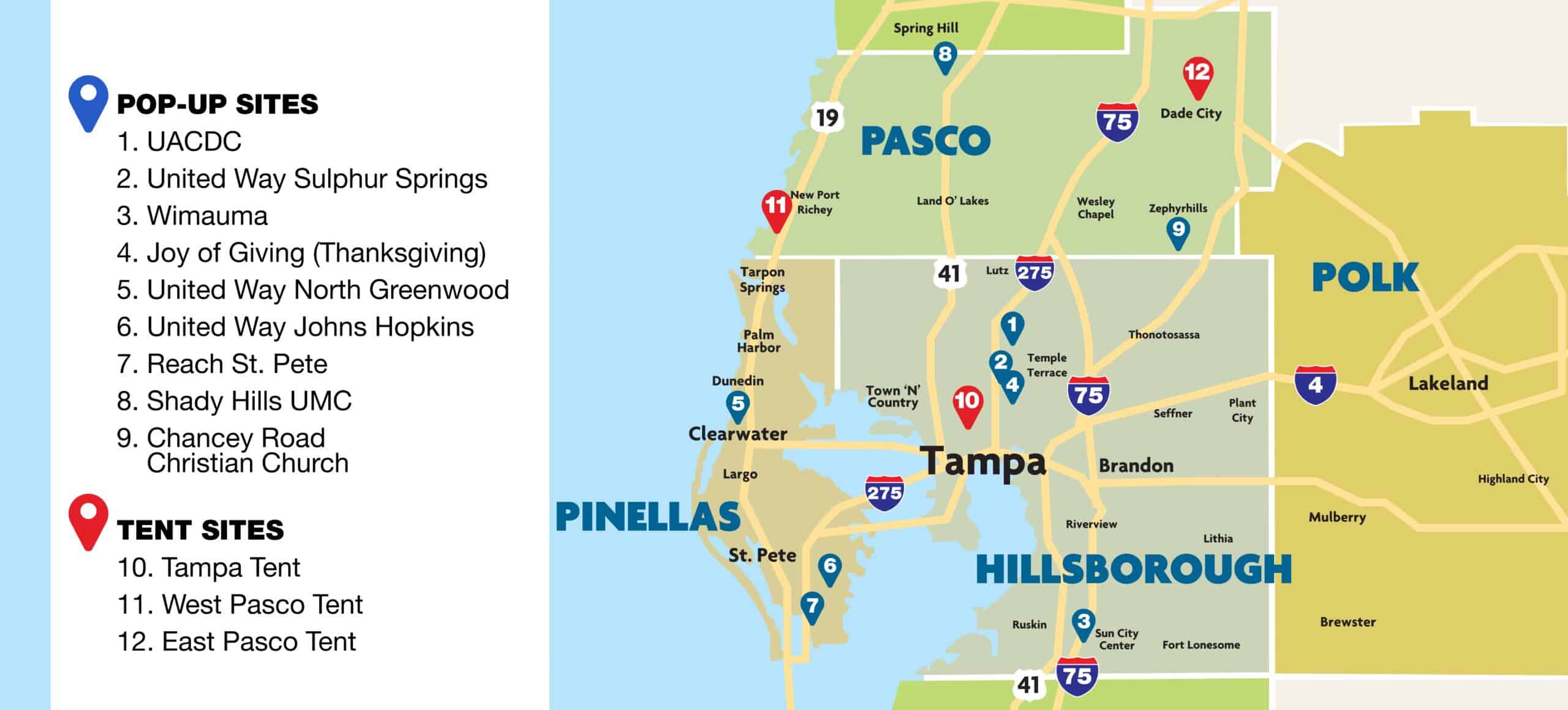 Related stories we think you'll LOVE:
Where to donate new toys this holiday season in Tampa Bay