What's NEW at MOSI: Putt Putt, Toothpick Wonders + MORE!
As MOSI celebrates more than 60 years in the Tampa Bay community, the beloved science center is counting to evolve with the times, adding some pretty amazing new exhibits and refurbishing existing favorites.
But, they're not stopping there. The team at MOSI has big plans for the museum and as Tampa Bay grows, so does MOSI.
New Exhibit at MOSI: Wonders of the World: Toothpick World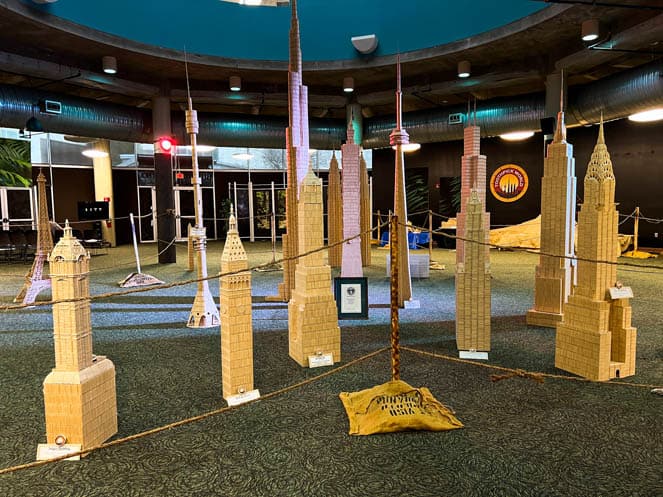 The new temporary exhibit, Wonders of the World, features the world's largest buildings and structures at a scale of 1:64 and it's all made entirely out of toothpicks and glue by artist Stan Munro, founder of Toothpick World. He even added toothpick people to a few of his structures.
"To me, you're not going to get the scale unless you get the little people in there—and in Toothpick World, people are 1:64. So it just transforms you in a way you're not going to get from looking at your phone. Not as good as seeing in person, so it's kind of a happy medium," Murno told us.
By scanning QR codes at the exhibit, kids can learn how to make their own toothpick structures at home and even connect with Munro. You'll find all of his creations spread out throughout the museum, so be sure to explore!
There are also interactive engineering challenges throughout the museum in conjunction with this exhibit.
New SciLinx Miniature Golf Course at MOSI and more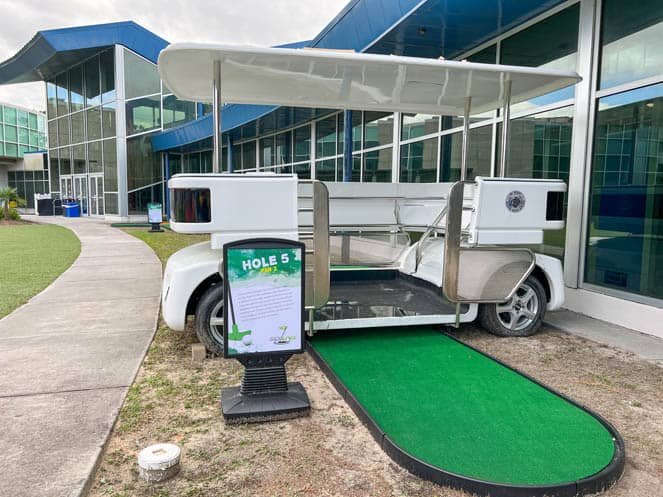 This 9-hole science-themed putt putt course can be found on the lawn where the playground and ropes course are located.
At each hole, you'll learn something new like here at Hole 5 where you'll learn that golf was the first sport played on the moon! Makes sense that you have to find a way to putt your ball under a rover.
More Outdoor FUN Coming SOON: Butterly Garden and Zydeco Brew Werks addition
The outdoor space is already a pretty exciting space with the Sky Ropes course, playground and new putt putt course and it's about to get even more exciting! Right next to the ropes course is where the new butterfly garden will go. And not too far from there, you'll soon be able to sit down for full-service dining experience as Zydeco in Ybor expands to MOSI.
NEW Drone Zone
You can learn how to fly a drone in this recently added exhibit space near the Idea Zone. Once you have the basics down, you can put your skills to the test and fly the drone through an obstacle course.
NEW MOSI Marketplace
As we wait for the construction of the new Zydeco restaurant, you can get something to eat at MOSI Marketplace whether it's a grab and go sandwich or salad, ice-cream, or even a hot meal from the futuristic hot vending machine!
Revamped Mission Moonbase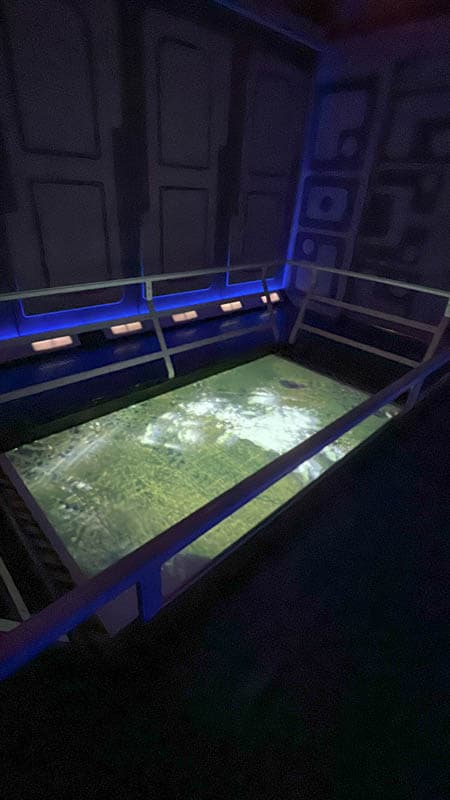 Mission Moonbase got a super exciting revamp, extra thrilling as humans plan to head back to the moon. The experience of entering into the exhibit makes you feel as if you really are launching from Earth to a future Moonbase.
"You queue up, there's a countdown on the screen, and every 3-4 minutes the doors just magically open. And you step in and the doors close behind you and you launch yourself to the Moon. You spend about 90 seconds in orbit getting to the Moon where they tell you all of the challenges you are going to face and then once you land, the next set of doors and you are on the lunar base and get to explore," MOSI's CEO John Graydon Smith says.
There are even more revamps on the horizon for Mission Moonbase. And the timing is perfect as NASA plans to send humans back to the moon.
"The idea with Mission Moonbase when it was created–we're in the future and moon has been colonized, so humans are inhabiting the moon to mine for minerals and gather solar power and do all kinds of things to help life on Earth, as well as make it sustainable on the moon and use it as a jumping off point for a mission to Mars," explained Smith. Kinda of like what's happening now in real life!
What's on the horizon for MOSI:
All the new  and revamped additions are exciting, but that's not all…
"Sometime in 2023, we hope to announce the plans of taking back the former IMAX building and turning it into the largest planetarium in the state of Florida," Graydon says. "This isn't the end of it. As Tampa grows, so does MOSI."
Learn more at MOSI.org.
Related stories we think you'll LOVE: