A YES DAY with the Kids at Universal Orlando Resort
We did it! The kids have worked really hard this school year and they deserve a day just for them.
After watching the movie, Yes Day, on Netflix, and having read the book by Amy Krouse Rosenthal, I was inspired to try our own version! Here's how I pulled off this epic surprise Yes Day at Universal Orlando Resort! 
Related: The Top 5 Kid-Friendly Things to Do at Universal Studios
Universal Orlando Resort was the perfect place for us to plan our very own, Yes Day! My boys had been begging to visit for years and Orlando is practically in our backyard, so it made for an easy choice! 
Planning the YES DAY to Universal Orlando Resort
I dropped a few hints to the boys that a surprise was coming a few days before we actually went. Then, the day before we left I gave them a gift bag with a few clues inside, hand sanitizer, sunglasses, and some spending money.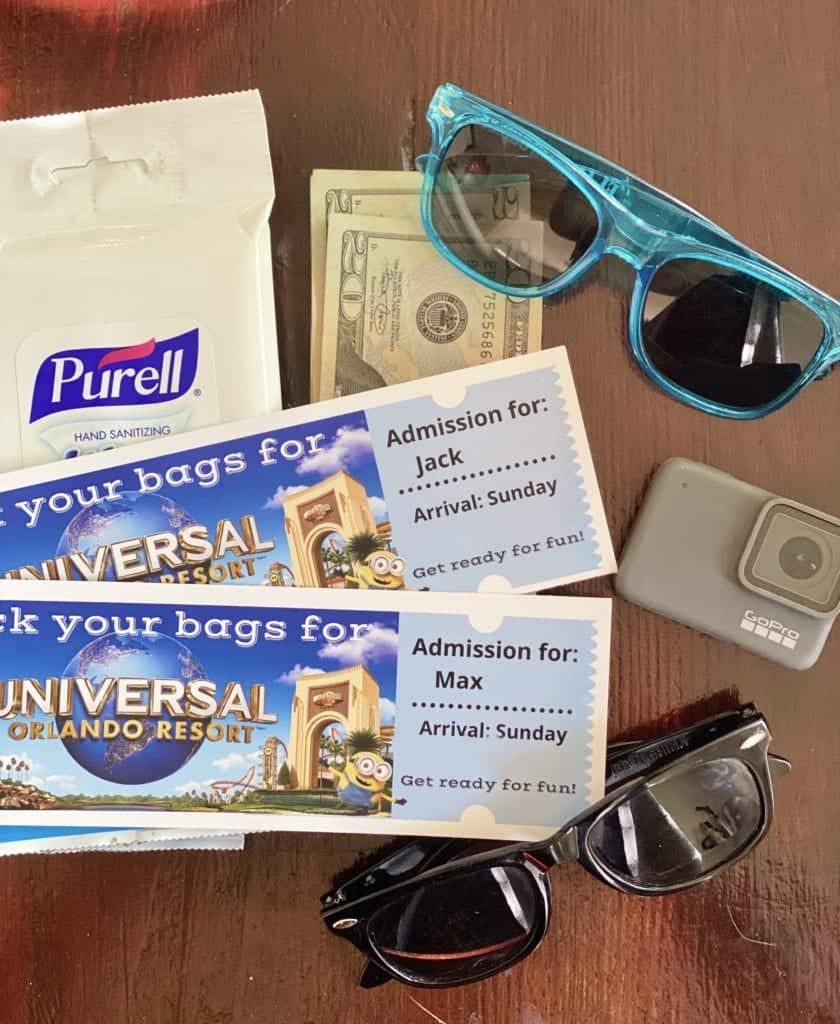 Then came the big announcement, they were getting a Yes Day at Universal! Any ride, any place for lunch, they were in charge of our day, ALL DAY! Lots of screams and excitement followed! This was going to be fun! 
The Big Day!
We arrived bright and early to the theme park ready to start our Yes Day! The first thing I had to say yes too was a huge roller coaster, the Hollywood Rip Ride Rockit, GULP!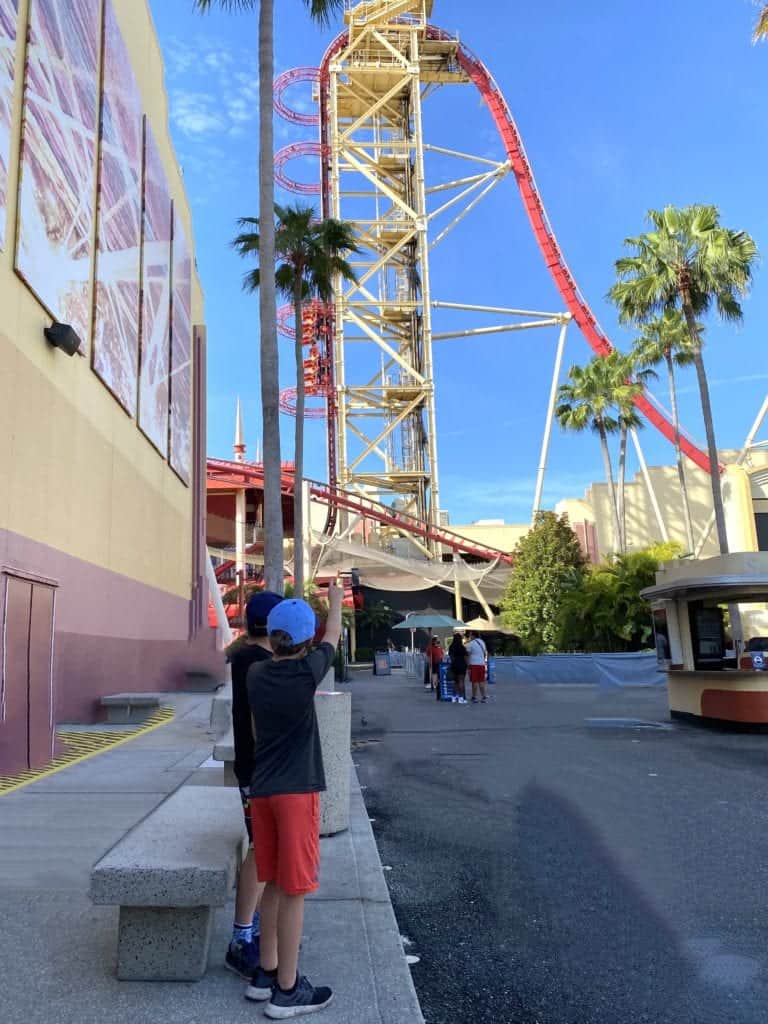 I'm not a huge fan of roller coasters, but I agreed and we did it! I learned on this trip that my 7 year old is a little thrill seeker! He asked to ride a different roll coaster, not once, but twice in a row!
Mom agreed to say yes, so we rode that coaster back to back! By the end of the day, Mom was exhausted, but I was also happy to have made these memories with my kids. 
Universal Orlando Resort Mom Hacks
A few things that were super helpful in making this Yes Day at Universal easier, our Universal Express Pass and the Universal Orlando Resort App.
The Universal Express Pass is an add-on to your park admission, but if you stay at select Premiere Universal hotels, it's included for free in your reservation! This was a major perk in my book.
I also loved letting the boys use the app to navigate our day and even order food while in line for another ride! 
The boys had a few rules we had to follow for our Yes Day, but they were simple. The big rule for the day was we could do anything they wanted, but not at the expense of someone getting hurt or really scared. Other than that, yes was the answer for just about anything that day and it ended up being a blast! 
I strongly encourage you to plan a surprise Yes Day for your family! The kids had so much fun and making memories with my kids was the greatest gift! ? I hope my boys remember this day for a long time and who knows, maybe I'll make it an annual tradition. 
Thanks to Visit Orlando for helping us to plan this fun Yes Day at Universal.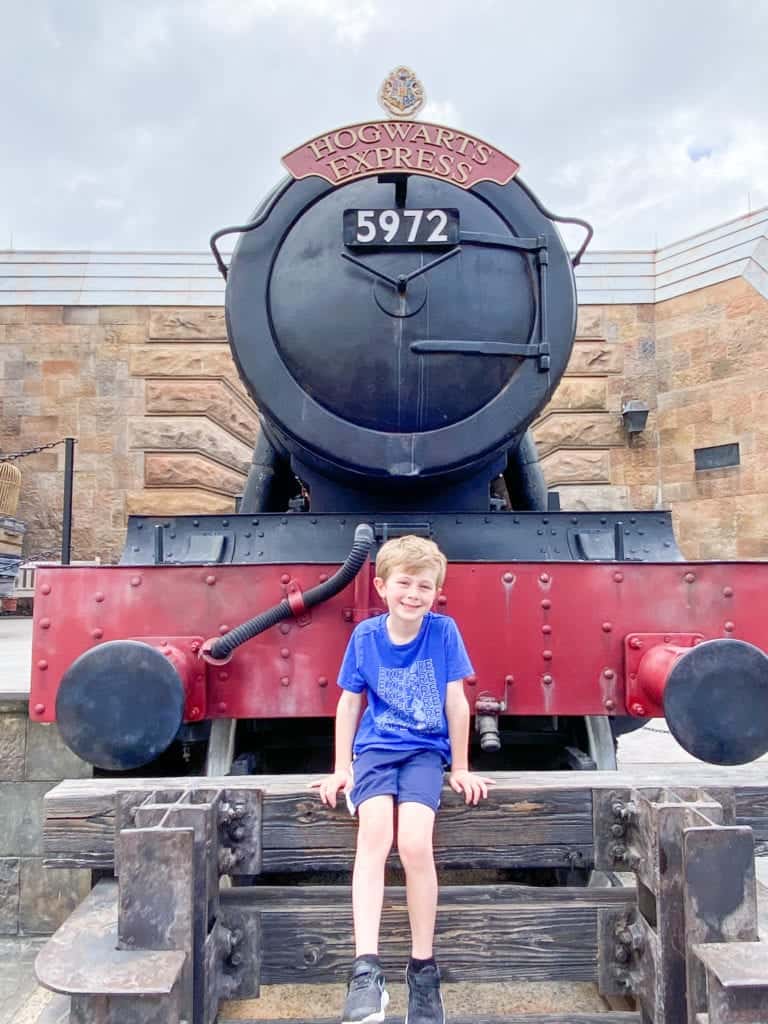 More stories we think you'll LOVE: