The BEST Hotels and Resorts in Tampa Bay for Families
We live where the world comes to play, so why not stay put for your next family getaway? There are some amazing hotels in Tampa Bay that cater to families and you don't have to drive very far to get there, making it a great weekend adventure. Whether you are new to the area or have lived here for a long time, we have a local getaway for you!
Beachfront Summer Resort Getaways that are PERFECT for Kids: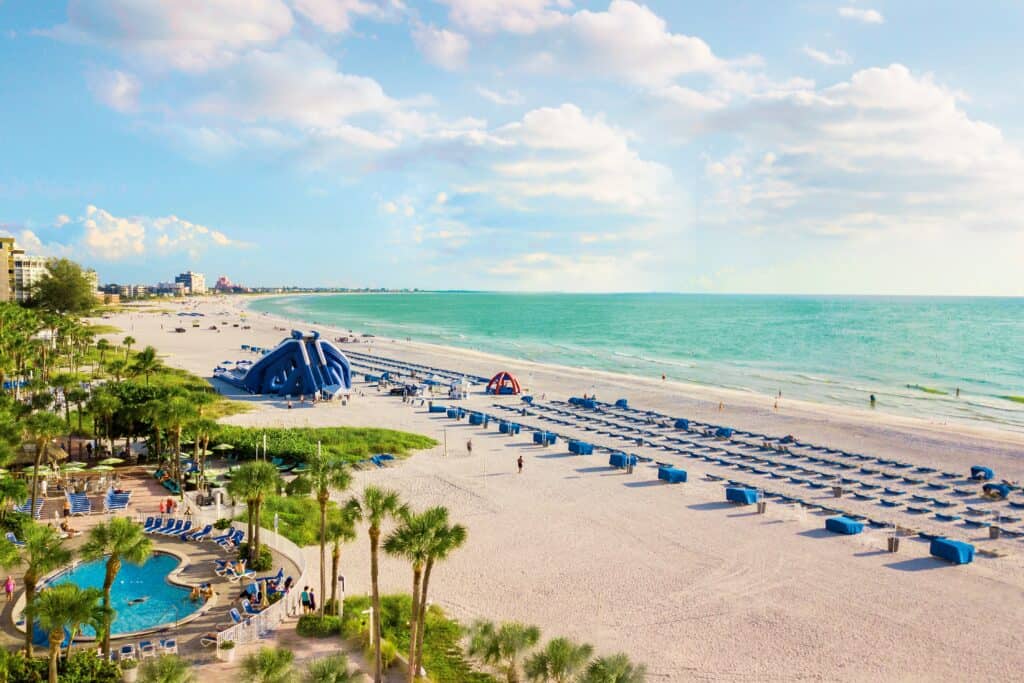 We have some awesome beachfront hotels and resorts in Tampa Bay, but we really love TradeWinds Island Resorts because there are so many things for kids to do here and you literally don't need to leave resort property.
Our kids love the floating water park that is available on select days and stand-up paddle boarding on the beach. The resort also has a huge inflatable water slide, multiple pools, and even a zip line.
If you do decide to venture out and explore, there is a Sun Runner stop close by that can get you into downtown St. Pete for some museum time and a few hours to taste your way around downtown and Central Avenue.
Florida residents save up to 15% on rooms!
The Wyndham Grand is not only steps away from the beach and the beloved Pier 60, but you can also book a 'Dolphin's Tale' themed room! This would be a great tie-in if you plan on a visit to Clearwater Marine Aquarium which is only a few minutes away.
The resort also offers a selection of restaurants like Ocean Hai—book a reservation around sunset for beautiful views as you dine on sushi!
Florida residents can take advantage of discounts up to 25%.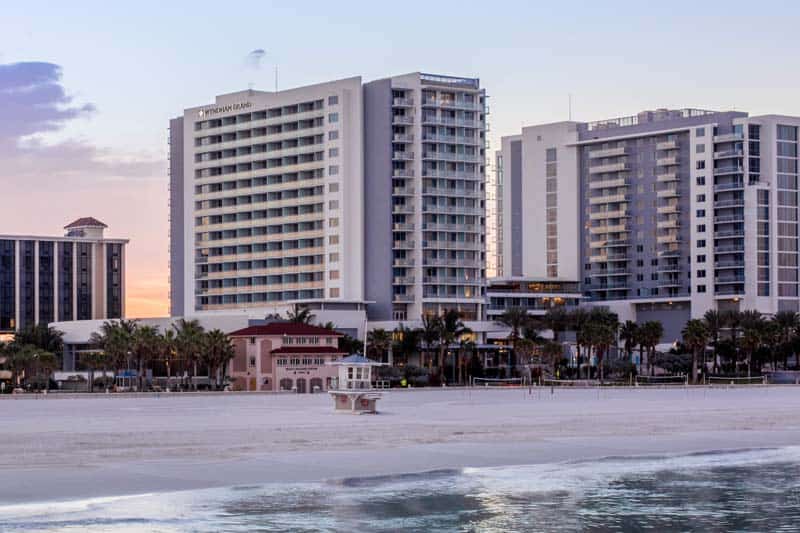 Unique Hotels for Kids: Everything is AWESOME at LEGOLAND Florida
LEGOLAND is an easy day trip since it's right here in our own backyard, but if you haven't had a chance to stay in one of the LEGOLAND Florida resort hotels, make this the summer to do it. The kids absolutely love the experience and all three hotels: LEGOLAND Hotel, Pirate Island Hotel, and LEGOLAND Beach Retreat all offer kids their own sleeping area and each has its own pool and LEGO build areas.
You'll definitely want to book one of the Master Builder Creative Workshops at the LEGOLAND Hotel when you check in in person or even in advance online.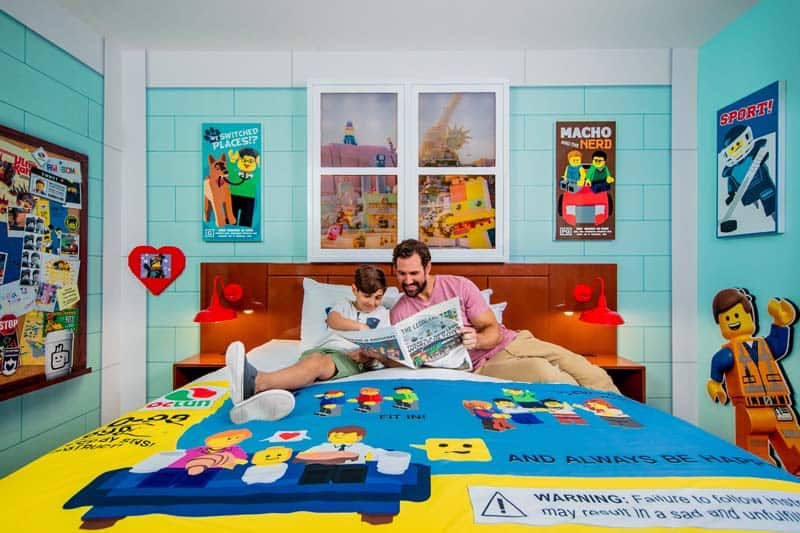 Worth the Drive: 

Orlando Resorts We Love

Depending on where you live in Tampa Bay, it's only about an hour's drive to get to the Gaylord. One of our favorite things about this resort is the water park that has a new river rapids and an awesome surf simulator! It's a great respite from the heat after spending the day at a theme park and even a great quick vacation where you can just sit back and relax.

Since it's the 'Summer of More,' the resort also hosts fun activities for kids like scavenger hunts, Pirate and Princess Academy, Secret Garden Escape Room, an evening light show in the atrium, and so much more. Rest assured that there won't be any complaints of "I'm bored" while you're there!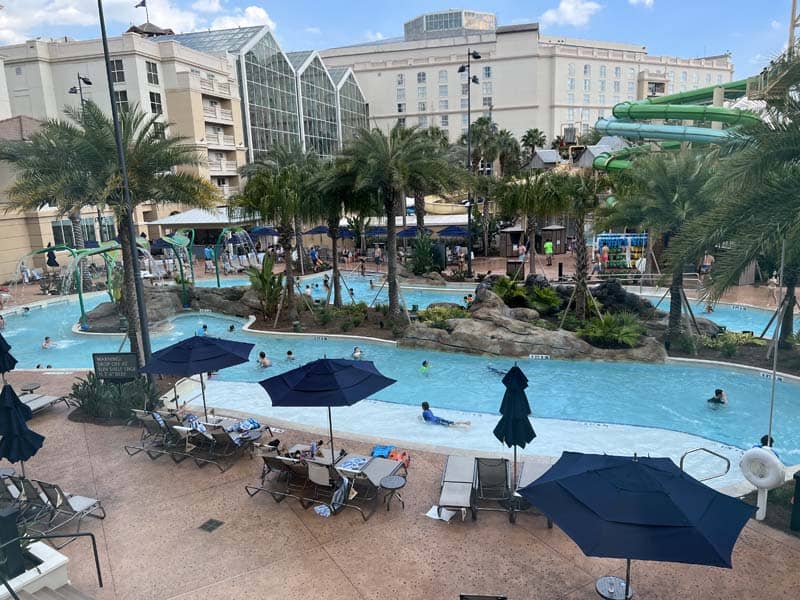 A stay at Westgate River Ranch & Rodeo is one of our favorite ways to disconnect from the hustle of city life and reconnect with the great outdoors. If you don't like camping or even regular glamping, they offer Luxe Glamping experiences like their Luxe Tee Pee and Luxe Conestoga wagons.
During your stay, be sure to work with your concierge to book experiences like horseback riding, a ride on the Swamp Buggy, and an airboat ride. They offer several fun and free activities, including riding a mechanical bull and rock climbing. They also have a free catch-and-release pond for kids!
Right now, they're offering a limited-time S'Mores and Pours deal —if you book a Luxe Tee Pee or Luxe Conestoga wagon, you get a free bottle of Buffalo Trace Bourbon and 2 s'mores kits. Also—Florida residents can save up to 10% on accommodations, including luxury glamping options.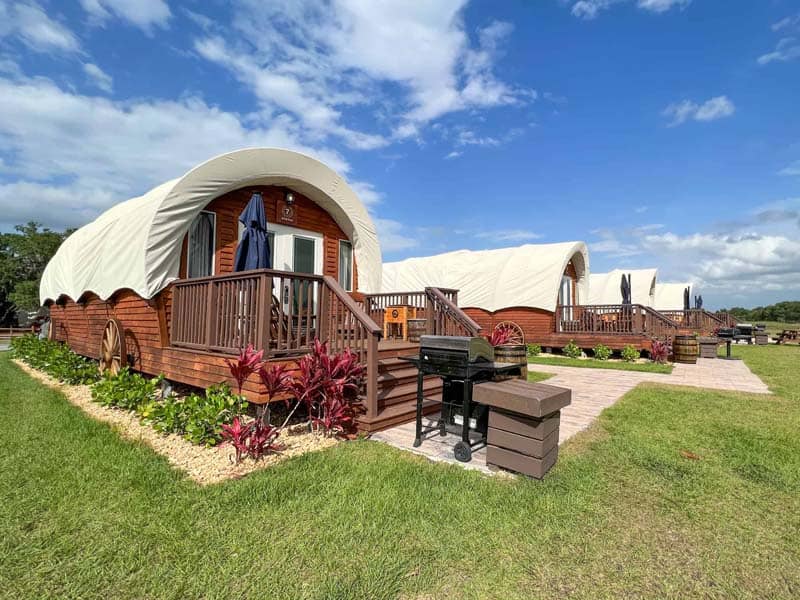 Related stories we think you'll LOVE:
---
Originally published in the May 2023 issue of Tampa Bay Parenting Magazine.