Easy and festive holiday cocktails with Ginain Grayes of @cookprayslay
The holidays are in full swing and this month I'm sharing some quick and simple holiday cocktail recipes to level up your festive gatherings and celebrations. It's that time of year we come together for good food and great company.
Related: Savor the Season: Restaurants serving Christmas dinner and brunch in Tampa Bay
These are just a few of my favorite sips that are sure to compliment any holiday spread. There's something for everyone, whether you're making it for a crowd or a party of one. All of these recipes can easily be transformed into ''mocktails" for a family-friendly approach. Remember to always drink responsibly.
Cheers to a safe and joyous holiday season!
---
Spiced Apple Cider Punch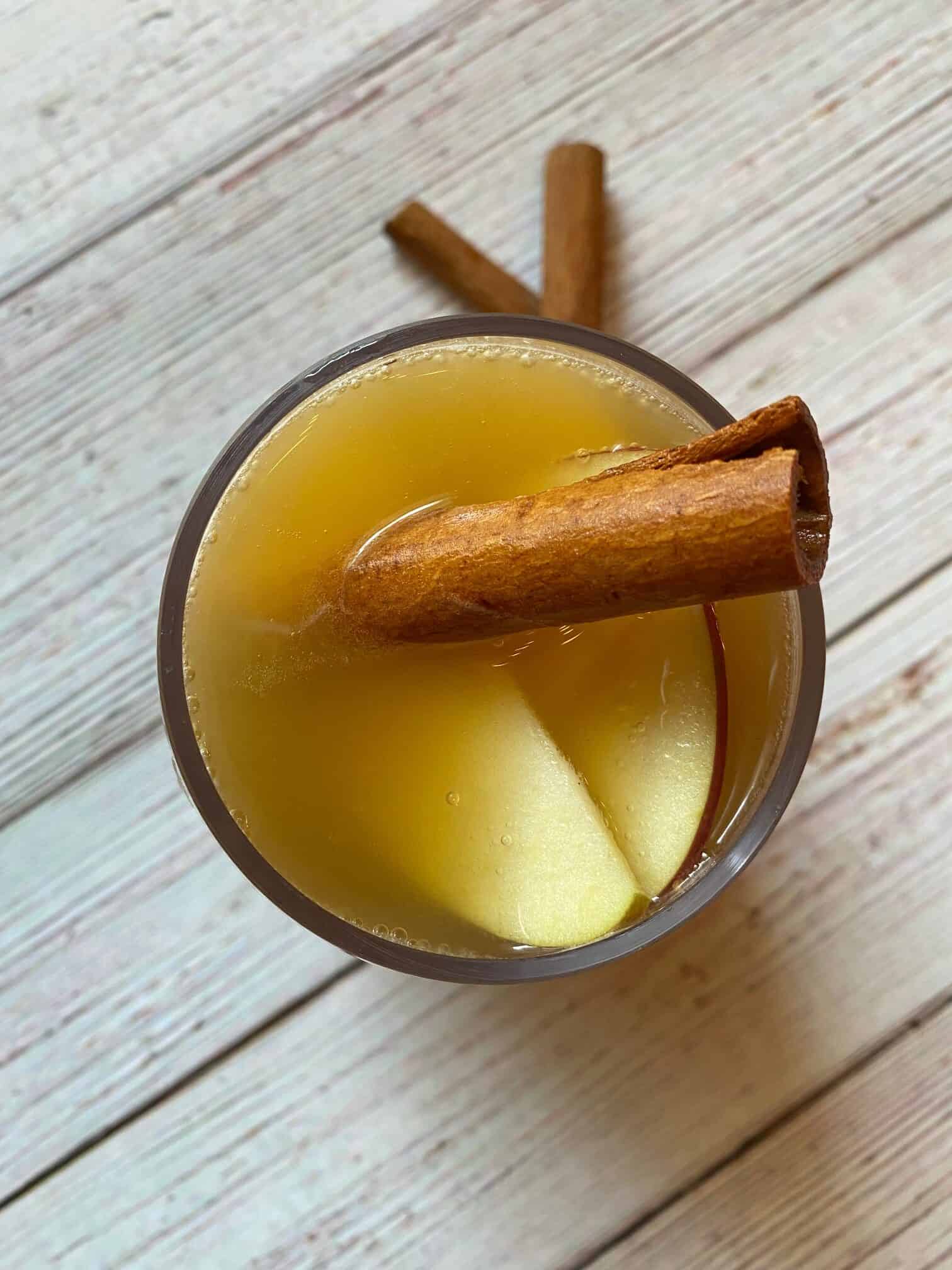 Ingredients:
1 apple
2 cups apple cider
1 cups ginger ale
2 cups pineapple juice
1 cup spiced rum
(For garnish) Thinly sliced apples, cinnamon sticks/star anise, citrus
Directions:
In a pitcher, combine apple cider, ginger ale, pineapple juice and spiced rum
Stir together and add garnishes.
Serve immediately & enjoy.
---
Festive Red Wine & Orange Sangria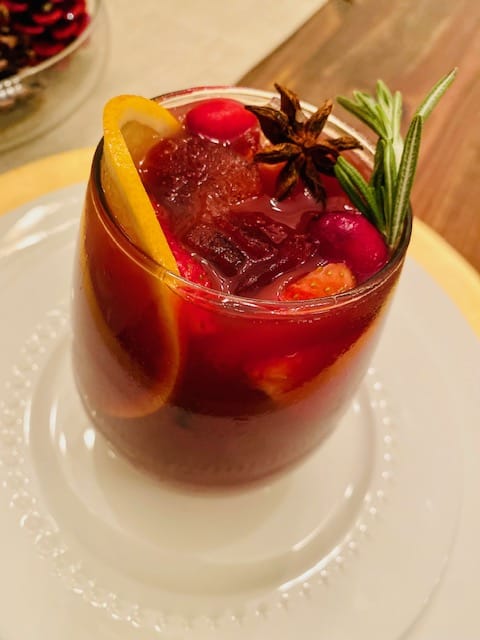 Ingredients:
½ cup orange juice
3 Tbsp sugar
1 bottle red wine (Merlot, Pinot Noir, or fruity red wine)
2 cups fresh fruit (sliced strawberries, oranges and cranberries)
¼ cup brandy
1-½ cips club soda (optional)
6-8 sprigs, rosemary herb (garnish)
Ice (to your liking)
Directions:
Stir together orange juice and sugar in a pitcher until sugar dissolves.
Add wine, fruit and brandy
Cover and chill in the refrigerator for about an hour (you can chill for up to 24 hours) until it's ready to serve.
Gentle stir in the club soda before serving over ice. Garnish with fresh herb sprigs.
---
 Coquito Me, Please (5 minute Quick & Easy Recipe)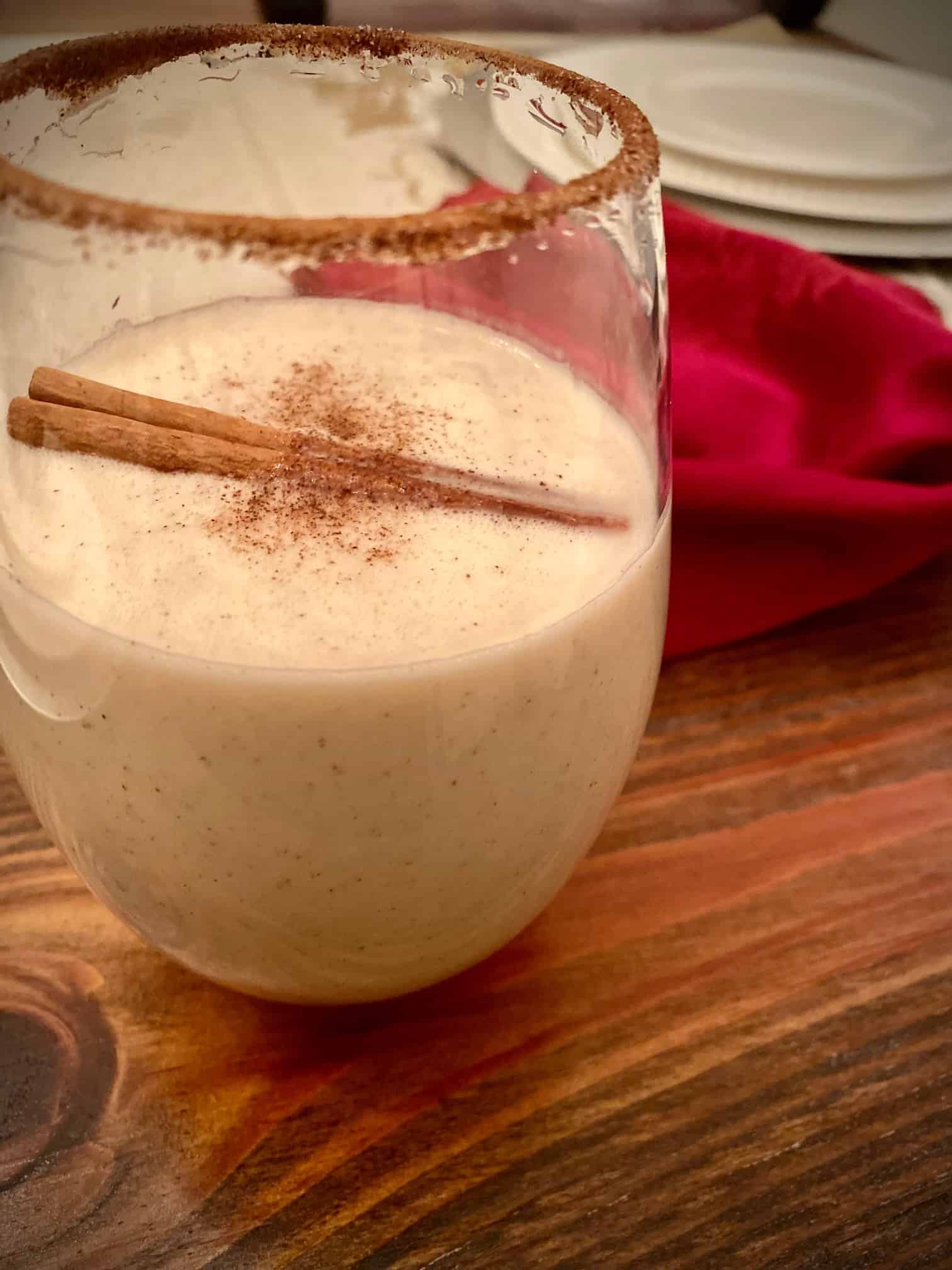 Ingredients:
1 can coconut cream (I use Coco Lopez brand)
1 can sweet condensed milk
1 can evaporated milk
1 can coconut milk
1 cup rum
½ tsp vanilla extract
½ tsp cinnamon
Pinch of nutmeg
(Optional) cinnamon sticks
Directions:
Pour all the ingredients except the rum and cinnamon sticks into a blender. Blend on medium speed for about 1 minute. Taste to make sure your cinnamon, vanilla, and nutmeg are to your liking.
Add the rum and blend again for another minute. Taste to make sure the amount of rum is to your liking.
Pour into a glass bottle or mason jar and add a cinnamon stick. Refrigerate to chill for a couple of hours. Coquito tastes better after it's chilled in the fridge for a day. Make sure to shake before pouring into a glass.
---
 Holiday Pear Mimosa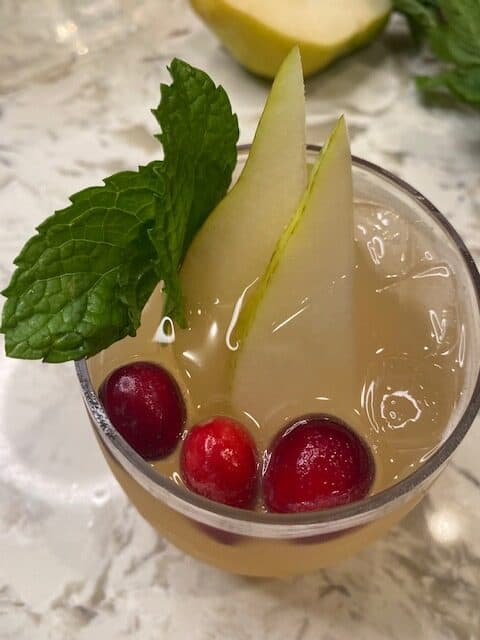 Ingredients:
3/4 c. pear nectar
1 bottle champagne
Pear slices, fresh, for garnish
Mint leaves, for garnish
Cranberries, frozen, for garnish
Directions:
In champagne flutes, add pear nectar and top off with champagne.
Garnish with pear slices.
---
More stories we think you'll LOVE: