What You Need to Know Before Getting on a Disney Cruise
Being a Floridian means having lots of family vacation options. A Disney Cruise is hard to beat, especially for families, and even more so for young kids. There are lots of things to be aware so you can make the most of your Disney cruise vacation.
My family has traveled aboard Disney Cruise Line many times, and there are a number of things I've learned during the booking process. Here's what you need to know before getting on a Disney Cruise.
Discover: INSIDE LOOK Aboard Disney Cruise Line's 25th Anniversary
Why A Disney Cruise?
First, let's cover some of the reasons why my family selected a Disney Cruise. This may help you decide if a Disney Cruise is even right for you.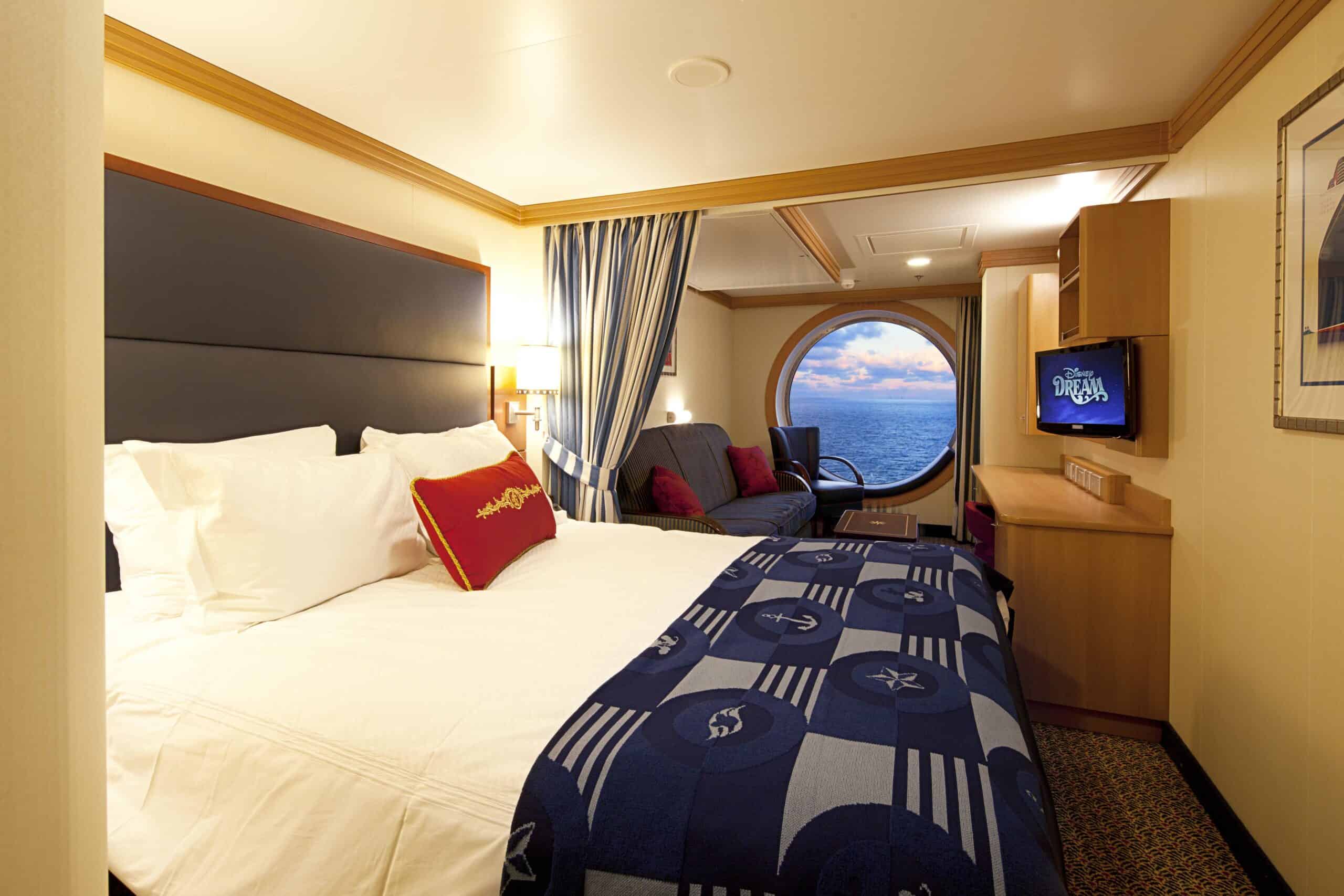 Family-Friendly Disney Cruise Line Features
Multiple pools and a kid-friendly splash area
Multiple kids activities and child care clubhouses
Kid-friendly dining experiences
Allergy-friendly menus and service
Disney characters on board
Disney entertainment on board
Staterooms designed for families
Adults-only areas to give parents some rest
Budget-friendly Disney Cruise Line features
With most Disney Cruises departing from Port Canaveral, it is budget-friendly for Central Florida families (no additional travel costs)
Inside staterooms aboard the Disney Dream and Disney Fantasy feature a Magical Porthole showing real-time ocean views and animated Disney characters, making this a good choice for families (like mine) on a budget.
Inside staterooms aboard the new Disney Wish, Disney Magic, and Disney Wonder do not have the Magic Porthole, but are still a good choice to save some money on a Disney cruise.
Oceanview rooms are a good option to find a happy medium.
On the Disney Cruise Line website you can see all cruise dates in a list so you can see how the rates vary and find a time, and price, that works best for you.
There are so many features on each Disney cruise ship, your family will have fun even if you do not book additional excursions or port adventures.
Note, there is a charge for parking at Port Canaveral, about $22 per day. 
Any Disney vacation, whether it be a cruise or staying at Walt Disney World in one of the family-friendly resorts, takes lots of planning.
I find that although a Disney Cruise takes a lot of planning and a lot of time to get things in order ahead of time, once you are on the ship the planning is practically done. And therefore it is less stressful than a Walt Disney World vacation.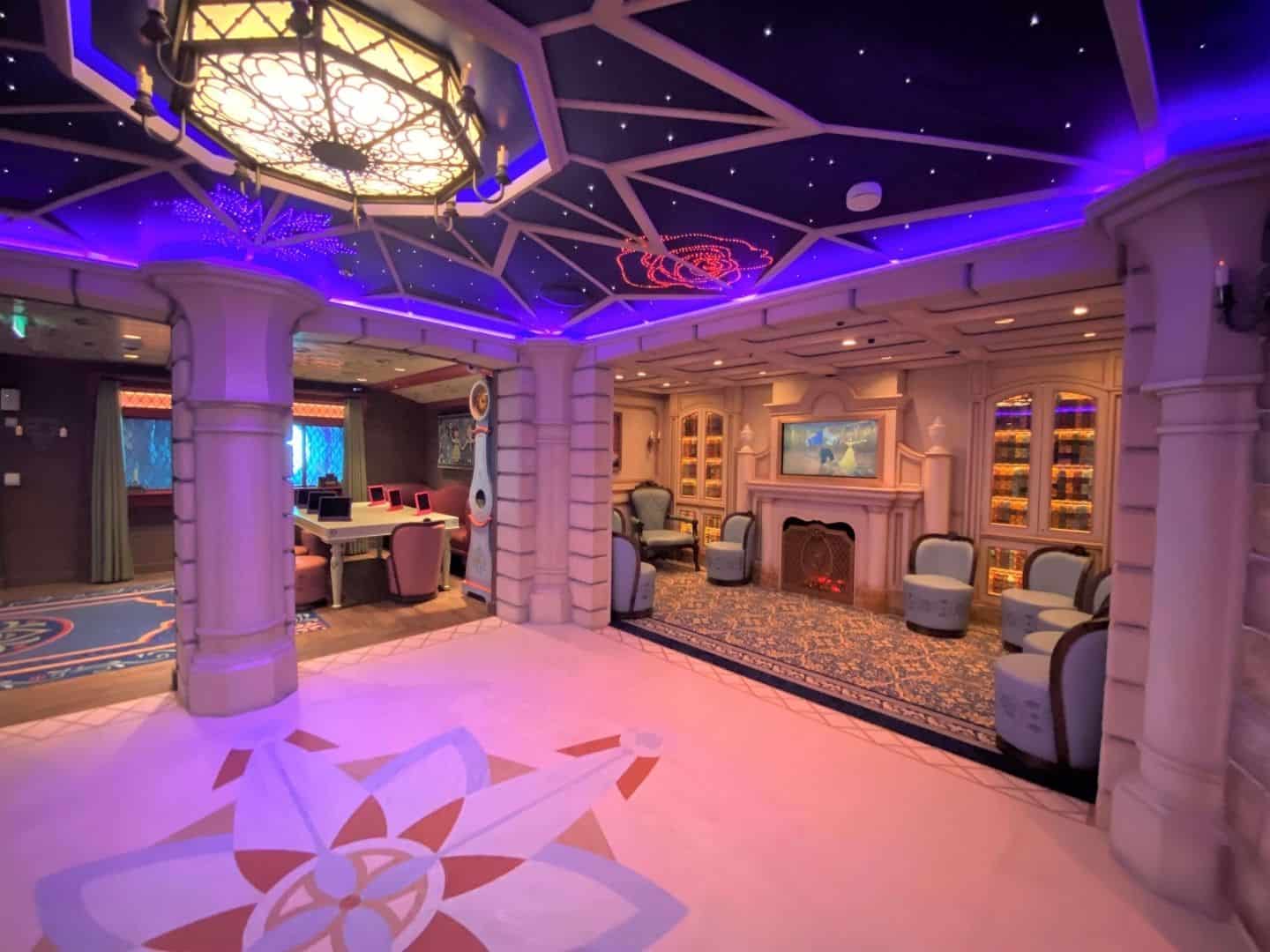 Things You Need To Prepare for Your Disney Cruise
Disney Cruise Line COVID Requirements
As of the end of 2022, proof of vaccination is no longer required. It is highly encouraged for all guests to be fully vaccinated and to test 2 days prior to setting sail. 
It is best to review all the information about COVID-19 aboard Disney Cruise Line directly on their website.
Travel Documents Required for Disney Cruise Line
The travel documentation required for Disney Cruise Line varies by departure and destination ports.
The Bahamas, Caribbean, Pacific Coast, Bermuda or Canada – Round Trip Cruises
Sailing from/to: Port Canaveral, Miami, Galveston, San Diego, San Juan, New Orleans and New York:
U.S. Citizens (Including Children)
Original valid U.S. Passport
Original valid U.S. Passport Card
Original valid Trusted Traveler Card (NEXUS, SENTRI, FAST)
OR
Original or copy of their state-issued birth certificate AND Government-issued photo ID
Children 15 years of age and younger are required to present one of the documents listed above, but do not need to present a Government-issued photo ID.
Please make sure you review the travel documentation required for Disney Cruise Line on their website.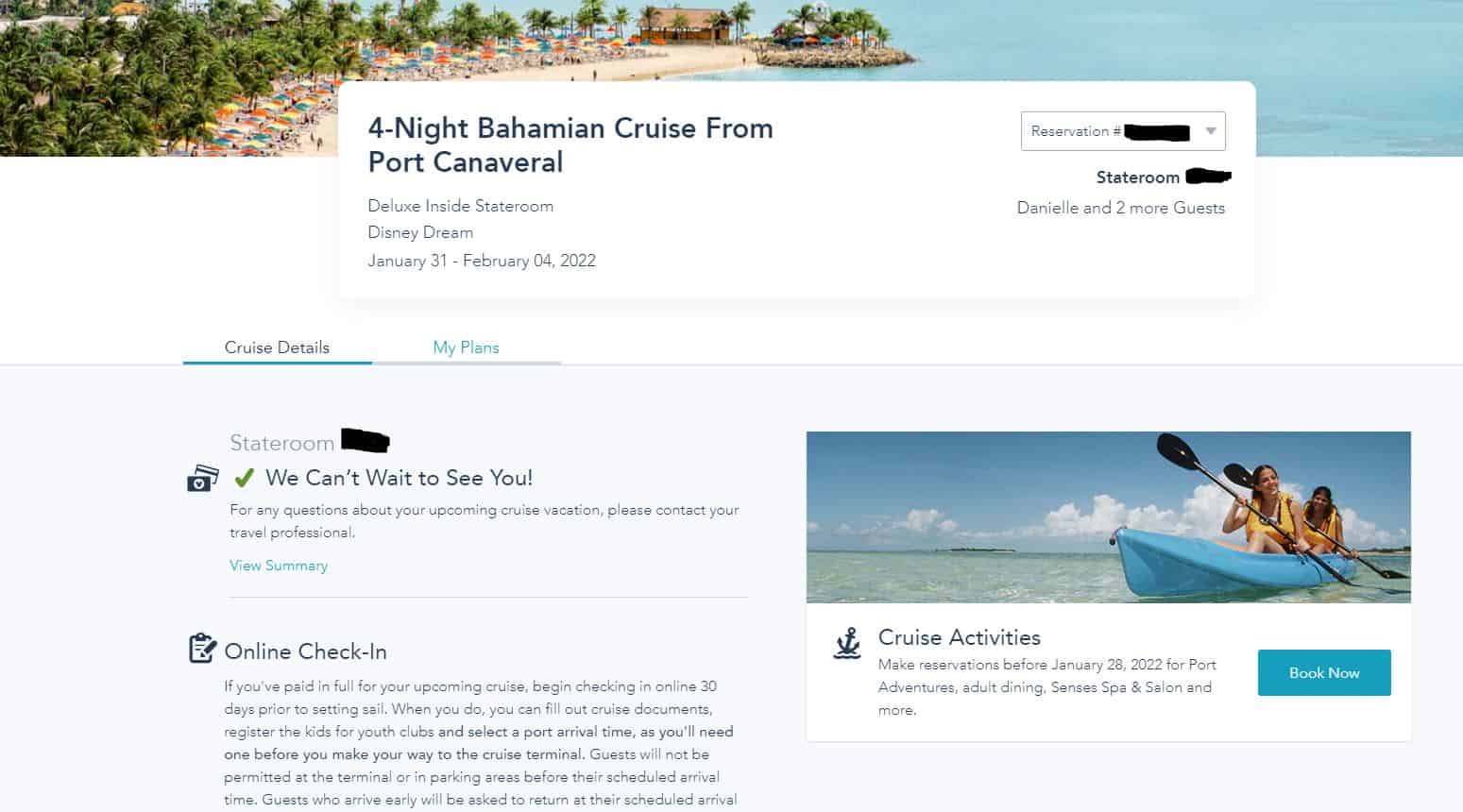 Important tip: It is absolutely necessary to download the Disney Cruise Line app. This will show you the daily activities, including anything you've booked, and included experiences like Disney Trivia, animation classes, movies, showtimes, and other fun activities. 
Note that itineraries are subject to change. Weather and other factors can cause changes to your cruise itinerary, even at the last minute. 
If the winds are too high, for example, it can be unsafe for the ship to dock at certain ports.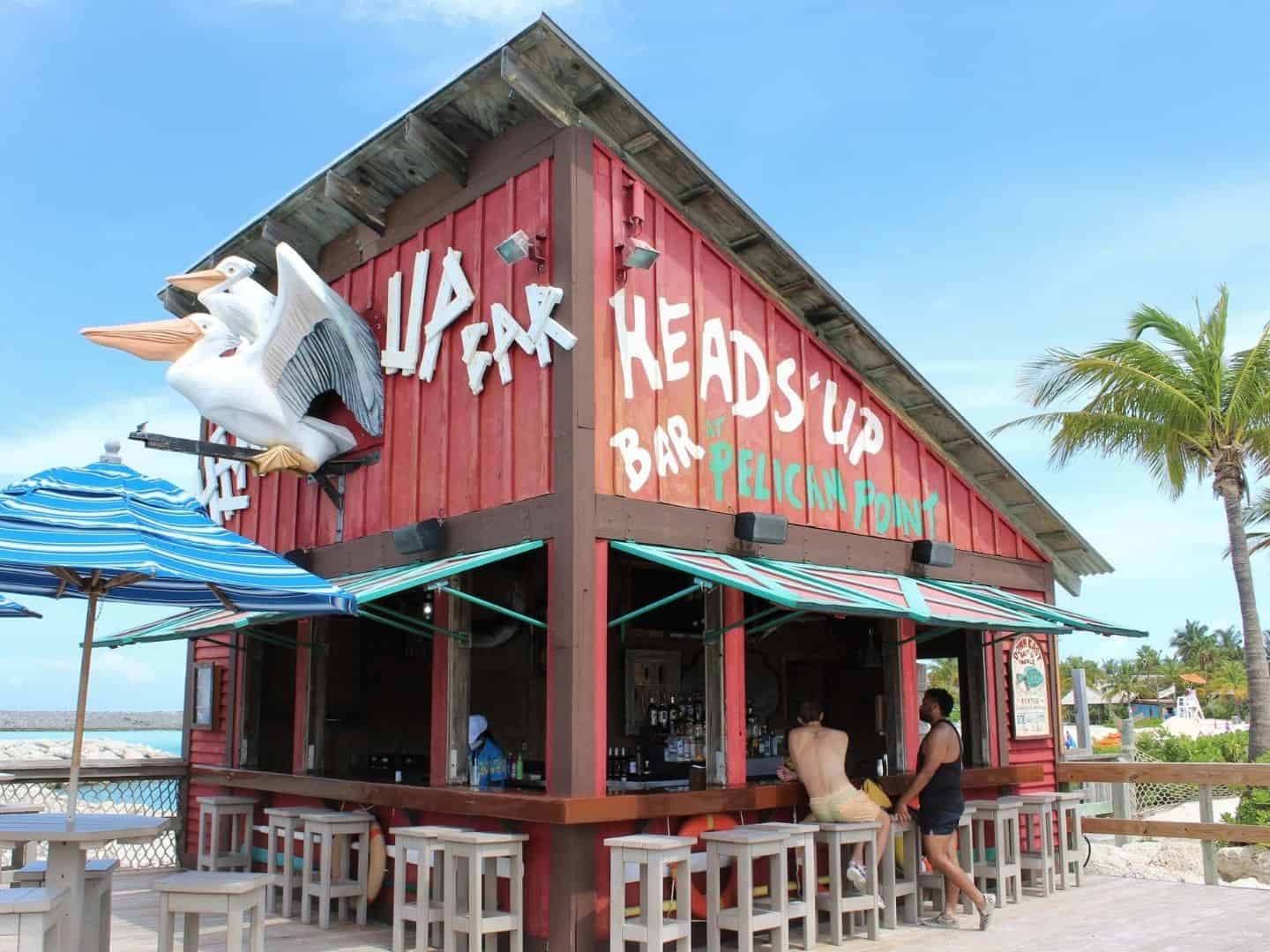 What to Pack for a Disney Cruise
Multiple bathing suits, since drying them can be difficult (there are laundry facilities on board that do require payment)
A pirate outfit or accessories for pirate night
One nice outfit either for adult-only dining if booked, or for the "dress up night"
Some cruises include a "Star Wars Day at Sea" or a "Marvel Day at Sea" and themed outfits are strongly encouraged
A refillable water bottle is a good idea to help with hydration
A day bag for any essentials like medicine, swimsuits, and change of clothes for arrival day
Bring some cash. Gratuities for dining staff and your stateroom staff are added to your folio while on board, but having cash for luggage porters and other personnel is helpful
Comfortable shoes for walking in the sand, there is a tram on Castaway Cay but there is still plenty of walking
Tips For Traveling With Kids Aboard Disney Cruise Line
Kids clubs and youth activities have resumed normal operations. You can check in your kiddo(s) anytime during regular operating hours.
You will need to register each child through the Disney Cruise Line website about 14 days prior to sailing. This will include indicating if anyone besides their parent / legal guardian can check them in or out, including themselves.
I highly recommend visiting the kids' clubs during the open house times on embarkation day (the day your board the ship). This will allow you to walk around the space with your child. This is helpful to get them, and you, more comfortable with the idea of sticking around the kids club.
RELATED: 5 Things We LOVE about Disney Wish Kids Clubs
Dining aboard Disney Cruise Line
Each night you'll dine at one of the three main restaurants that are included in your cruise, and your servers will stick with you. Dining aboard Disney Cruise Line is very kid-friendly; each restaurant has some form of entertainment and Disney decor.
If you miss dinner, room service is included and available 24 hours a day. There are also multiple casual dining options on the top decks of each Disney ship. 
If you wish to enjoy adults-only dining on Disney Cruise Line, such as a Palo or Remy, or any of the specialty drink tastings, you'll need to book as soon as the booking window opens. And, you'll need to be mindful of how much time your child will spend in the kids club.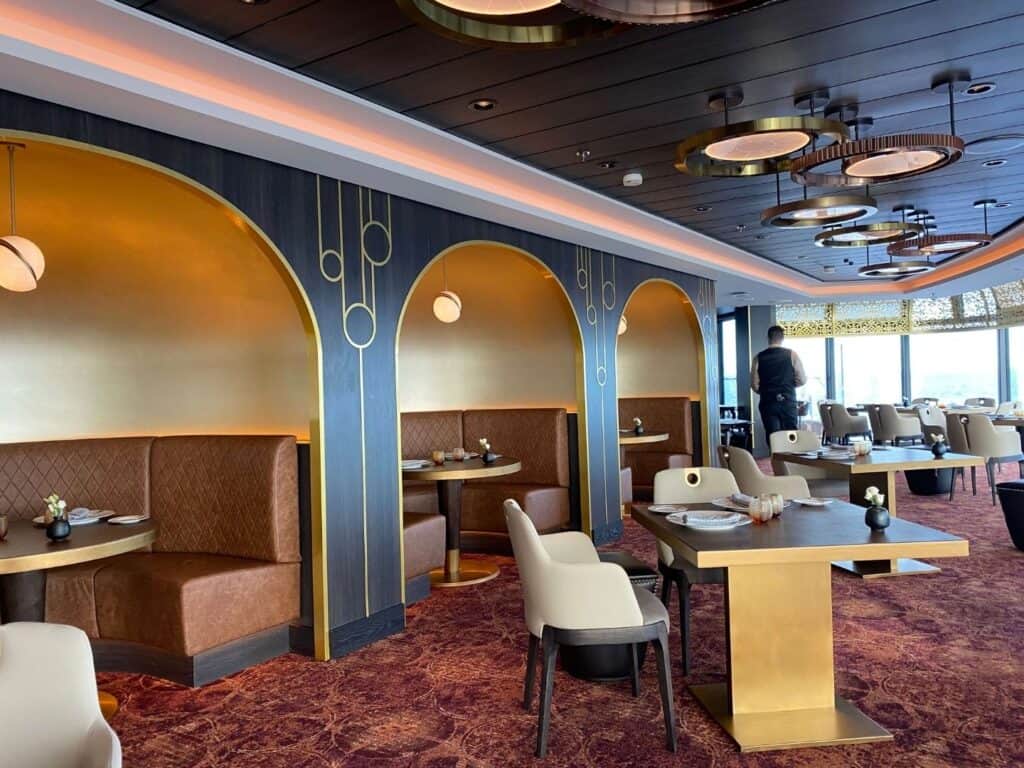 When we began booking activities at the 30 day mark, all the adult-only dining options were booked up. At the 14 day mark I signed in again and found a dinner at Palo, and booked it successfully!
Information About NEW Disney Wish Cruise Ship
The newest Disney Cruise ship is named the Disney Wish. It began sailing on July 14, 2022. To start, it will sail from Port Canaveral on 3 and 4 night Bahamian itineraries.
We had the pleasure of taking part in a special media sailing for the Disney Wish Christening Cruise. Here are our guides that we think you will LOVE:
New festivities for the whole family aboard Very Merrytime cruises. With two brand-new entertainment experiences, Disney characters dressed in jolly new looks, and celebratory activities for the whole family, Disney Cruise Line will be filled with the spirit of the holidays this year.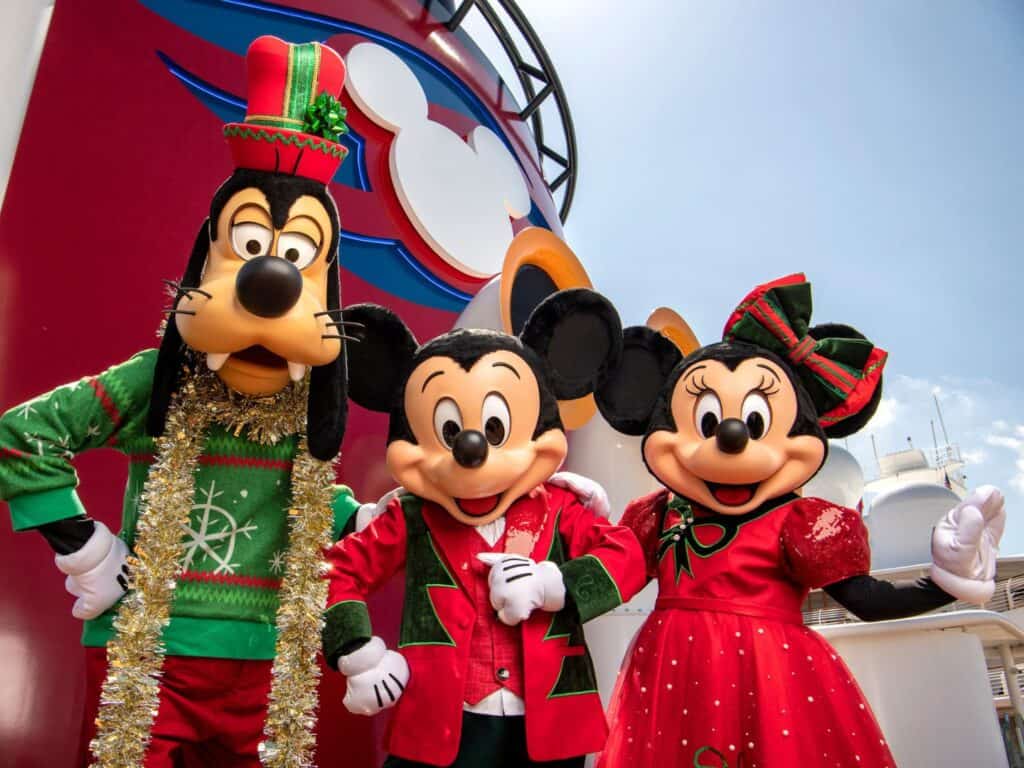 READ MORE: Magical Enhancements Coming to Disney Cruise Line (2023)
Disney Cruise Line Announces Inaugural Sailings to New Island Destination, Family Vacations Around the World in Summer 2024
Along with the first sailings to Lighthouse Point, families can choose magical vacations to bucket-list destinations that include the Mediterranean, northern Europe, Alaska and the Caribbean in the summer of 2024.
"We are delighted to take families to new places during the summer 2024 season, including our newest island destination at Lighthouse Point in The Bahamas," said Sharon Siskie, senior vice president and general manager, Disney Cruise Line. "We're also thrilled to return to Europe with new ports of call and offer exciting adventures to Alaska and the Caribbean. All of these Disney Cruise Line sailings provide the unique experiences that our guests have come to expect from Disney, from world-class dining and dazzling entertainment to character encounters and legendary guest service."
Bookings open to the public March 30, 2023. For more details, visit the Summer 2024 itineraries page of disneycruise.com.
First Sailings to Lighthouse Point
In June 2024, Disney Cruise Line will debut its newest Bahamian destination on the island of Eleuthera at Lighthouse Point. Guests sailing aboard the Disney Magic from Fort Lauderdale, Florida, will discover a vibrant beach retreat designed with families in mind, infused with the color and energy of Bahamian artistry, and developed with a commitment to conservation at its core.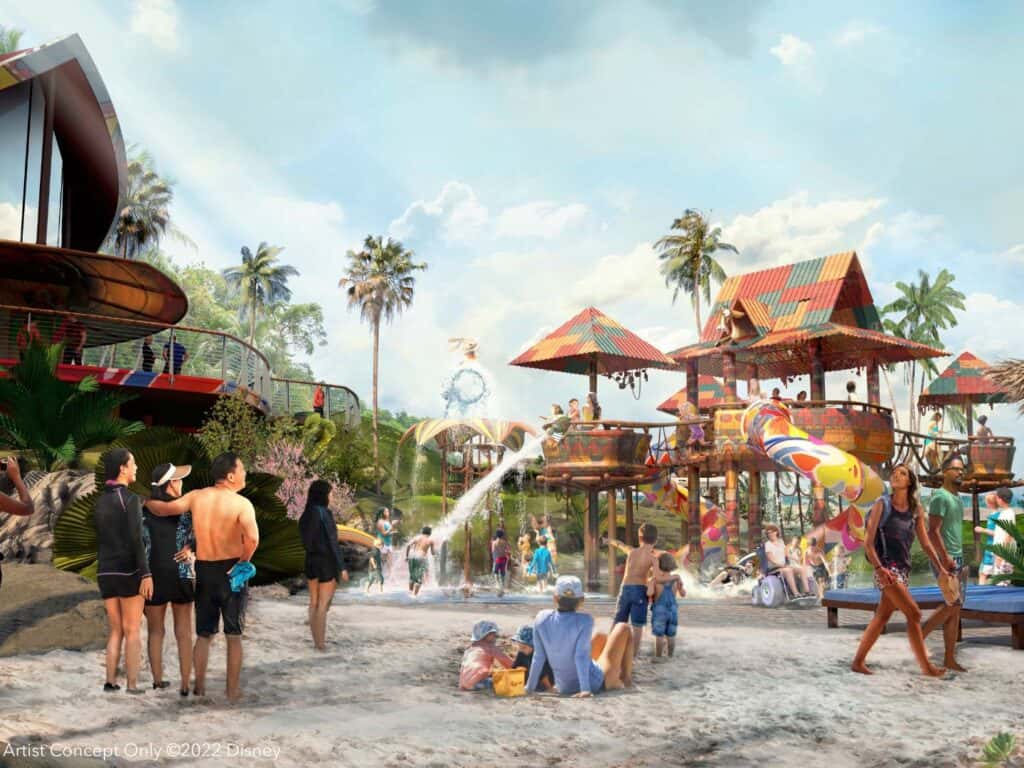 A seven-night inaugural sailing aboard the Disney Fantasy from Port Canaveral, Florida, on June 8 will allow guests to be among the first to make a splash in the crystal-clear waters of this new destination at Lighthouse Point. This ultimate Disney Cruise Line island destination itinerary will feature two stops at Lighthouse Point and one day at Castaway Cay.
On June 6, a three-night preview cruise on the Disney Magic from Fort Lauderdale will offer a sneak peek of Lighthouse Point with limited access to some areas.
Following the inaugural voyage, Lighthouse Point will be a featured port of call on select three-, four- and five-night sailings to The Bahamas and Caribbean on the Disney Magic out of Fort Lauderdale. These itineraries will vary stops between Lighthouse Point and Castaway Cay, with five special departures including both Disney Cruise Line island destinations.