How to Celebrate Kwanzaa AND Support Small Biz in Tampa Bay
Kiva Williams and Karimah Henry, creators of the Tampa Bay Black Excellence Challenge and regular Tampa Bay Parenting contributors, invite you to join in on their weeklong Kwanzaa celebration this year with a game of community Bingo.
"I wanted to find a creative way to get people to support local small businesses," Henry says. "Sharing this experience with my kids is something I hope they continue to do as adults."
This is the third installment of their Bingo game that highlights ways your family can support Tampa Bay Black-owned businesses. TBBEC has also hosted Bingo games during the month of February for Black History Month and June for Juneteenth.
"Creating TBBEC is a labor of love that I'm excited to share with Karimah," Williams says. "Doing my part to help small businesses in my community is an example I want to model for my children."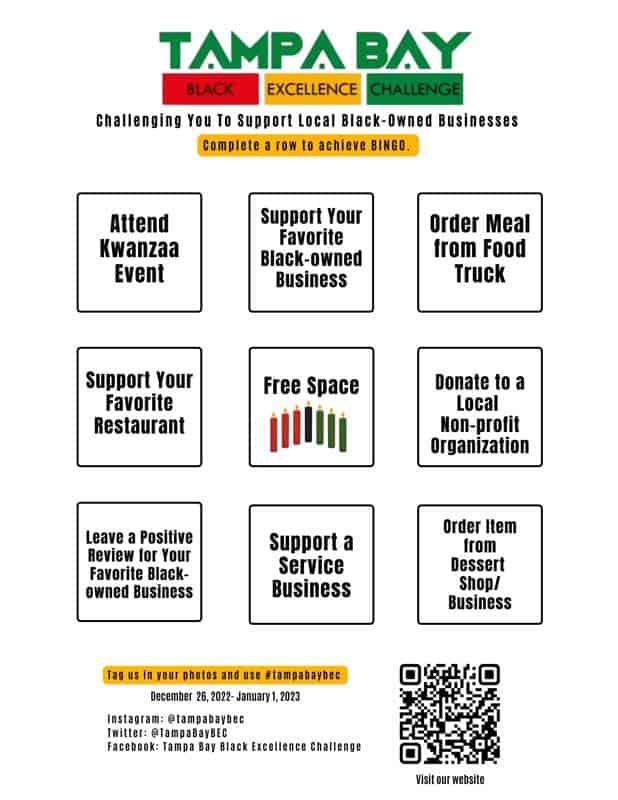 Kwanzaa is an African American holiday. From Dec. 26 to Jan. 1, families gather to learn, teach and share about their connection to the African diaspora while highlighting seven crucial principles that are known as Nguzo Saba. These are:
UMOJA- Unity

KUJICHAGULIA – Self-determination

UJIMA – Collective Work & Responsibility

UJAMAA – Cooperative Economics

NIA – Purpose

KUUMBA – Creativity

IMANI – Faith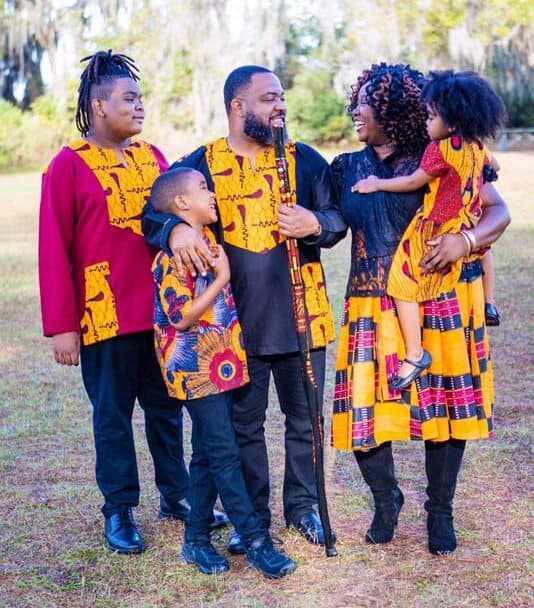 Celebrating Kwanzaa can be done in many ways. Some fun ways to consider are attending community events, trying out African cuisine, checking out cultural books from your local library and of course, participating in the Bingo challenge!
For more information on joining the TBBEC, visit tampabayblackexcellengechallenge.com. For more information about Henry and Williams, visit them at @craftingafunlife (Henry) and @thefunfoodiemama (Williams).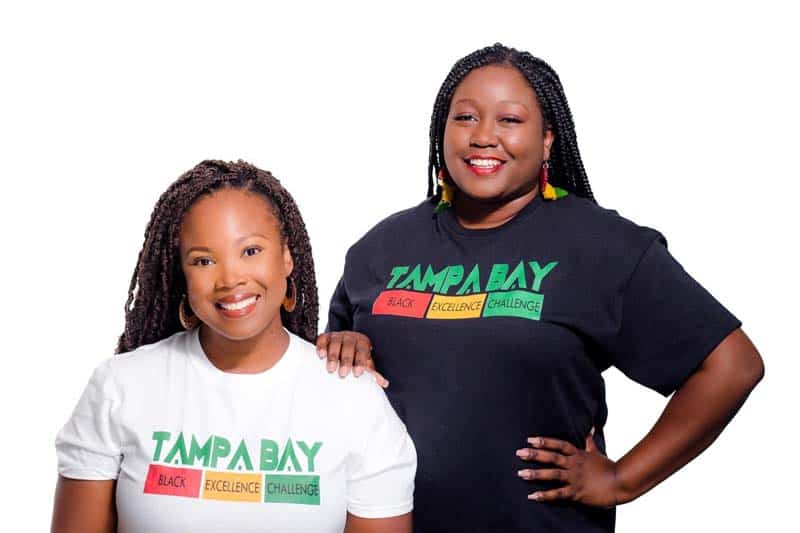 ---
Originally published in December 2022 of Tampa Bay Parenting Magazine.