Best Winter Break Ever: Your Family Fun Bucket List in Tampa Bay
'Tis the season for sleigh loads worth of winter break fun in Tampa Bay!
The kids are out of school, your holiday getaway plans have probably changed and kept you here, and now everyone is looking for something to do! Lucky YOU for calling Florida home because there is no shortage of FUN family-friendly things to do in Tampa Bay!
Here are some of our favorite ideas to help you put together the Ultimate Winter Break Family Fun Bucket List!
Related stories to check out:
---
Head to ZooTampa for Christmas in the Wild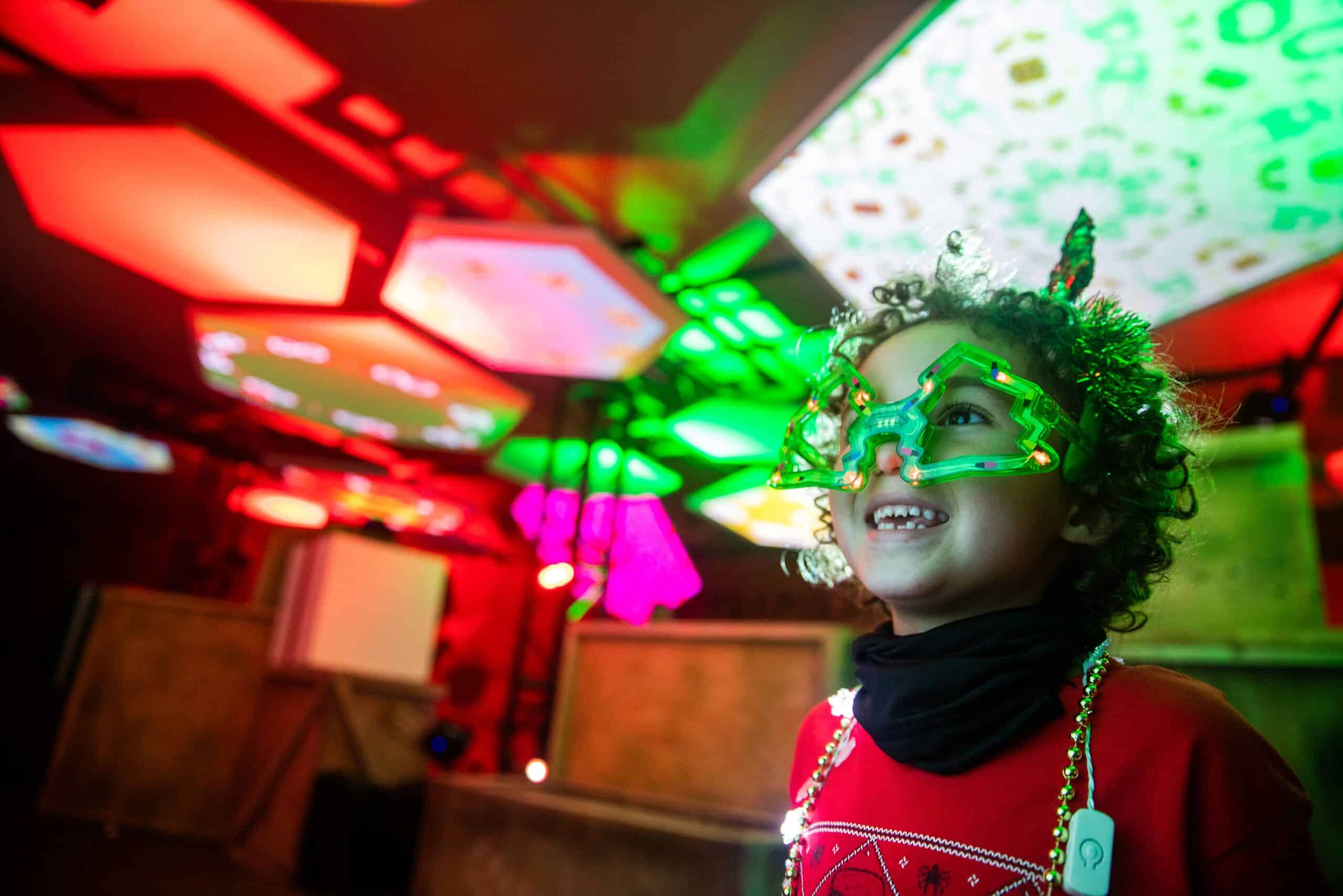 'Christmas in the Wild' at ZooTampa-the final nights of this beloved event run through December 30, 2021. This is a great event for little ones because it starts early at 4pm. The Zoo is beautifully lit and we love the kid-friendly activities like Cookie Decorating with Mrs. Claus, two unique and socially distant Santa meet and greets, and more! You will need to make a reservation to attend this event as capacity is limited, this includes members too who will pay $5 per person, but you get that back in a voucher. There are yummy treats and drinks for purchase in this area too!
If you go before the event starts, consider booking an upgrade like feeding a giraffe or rhino! The kids love experiences like this and so will you!
There are plenty of animal encounters during the event too, so plan to arrive when it starts at 4pm so you don't miss out!
---
Wander through Busch Gardens Christmas Town and check in on Santa and Rudolph!
Christmas Town is a holiday must! Walk among millions of lights–there are so many that Busch Gardens starts installing the lights over the summertime! This event is held every night through January 2, 2022. It's included with admission.
One of our favorite things to do with the kids is the Holly Jolly Express. Sip on hot cocoa and listen to your favorite Christmas songs as you go for a ride through the park.
We also love visiting with Santa at his cottage at the North Pole Experience. This is an indoor experience similar to previous years when you are guided through the cottage by Santa's elves. You are able to sit right next to Santa which is great! The other character experiences with Rudolf the Red Nosed Reindeer and Clarice and the Christmas Town princesses are also outdoors and socially distant.
Christmas Town Village is another must do! This is where you'll find delicious holiday bites and drinks and of course, plenty of holiday lights and music! You could come back several nights and still see something new each time. This is what makes an annual pass sooo worth it! They even have NEW animal experiences like the VIP Rhino Safari and Hippo Insider Tour.
---
Go Ice-Skating outside at Winter Village in Downtown Tampa and/or Winter Beach in St. Pete!
How about an outdoor ice-skating experience in Florida? It can happen at Winter Village at Curtis Hixon Park in Downtown Tampa! There is a market featuring local vendors for last minute holiday shopping and eats and treats if you get hungry.
You will need to book your ice skating time in advance and wear a face mask at all times. It'll be open through January 2, 2022.
Across the bridges in St. Pete, the NEW Winter Beach at the St. Pete Pier is ready to welcome you! It is decorated with dazzling lights for the holidays and of course, there's the Bending Arc that lights up year-round! Go ice-skating, play in the snow, and more. Didn't get a chance to meet Santa in person? Write him a letter and pop it into the Winter Beach North Pole Mailbox. It'll be on display through January 17, 2022. 
---

While you're downtown, go check out the Gingerbread Village at Glazer Children's Museum!
Head to the second floor to see an expanded Gingerbread Village! Head to the kiosk to get some help from a Playologist to pick out all of the pieces you'll need to build your gingerbread house like cardboard pieces, pom poms and more! You can add your creation to the growing village which is quite the sight to see! While you're there, the kids can enjoy ice-skating in their socks on the 'ice-skating rink'! Gingerbread Village will be on display though January 2, 2022. 
---

Experience some beatiful holiday light displays throughout Tampa Bay!
There are some other incredible light displays in Tampa Bay like the ZooTampa, Enchant Christmas, and the Holiday Lights at Largo Central Park. We have our complete rundown of light displays here.
Related: INSIDE LOOK: What to expect when you go to Enchant Christmas in St. Pete
One must-see is the Chick-fil-A on Waters Ave in Tampa which is pretty much magic. You can experience it as a drive-thru or go inside. And be sure to check out the front windows for some playful fun with the cows!
The Pirate Water Taxi's River of Lights tour is another unique way to celebrate the holidays as you take in all of the beautiful lights in Downtown Tampa from the water!
---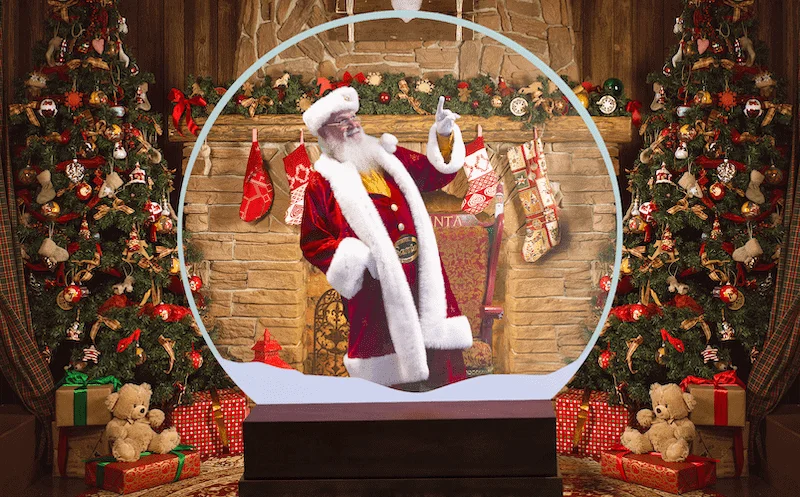 Go SEE Santa in Tampa Bay!
Visit him as he pops over to International Plaza, ZooTampa, the Florida Aquarium, and MORE! We're sharing our Favorite Places to Take Pictures with Santa in Tampa Bay! He's a busy guy this time of year, but somehow manages to make socially distant stops at all of our favorite places.
---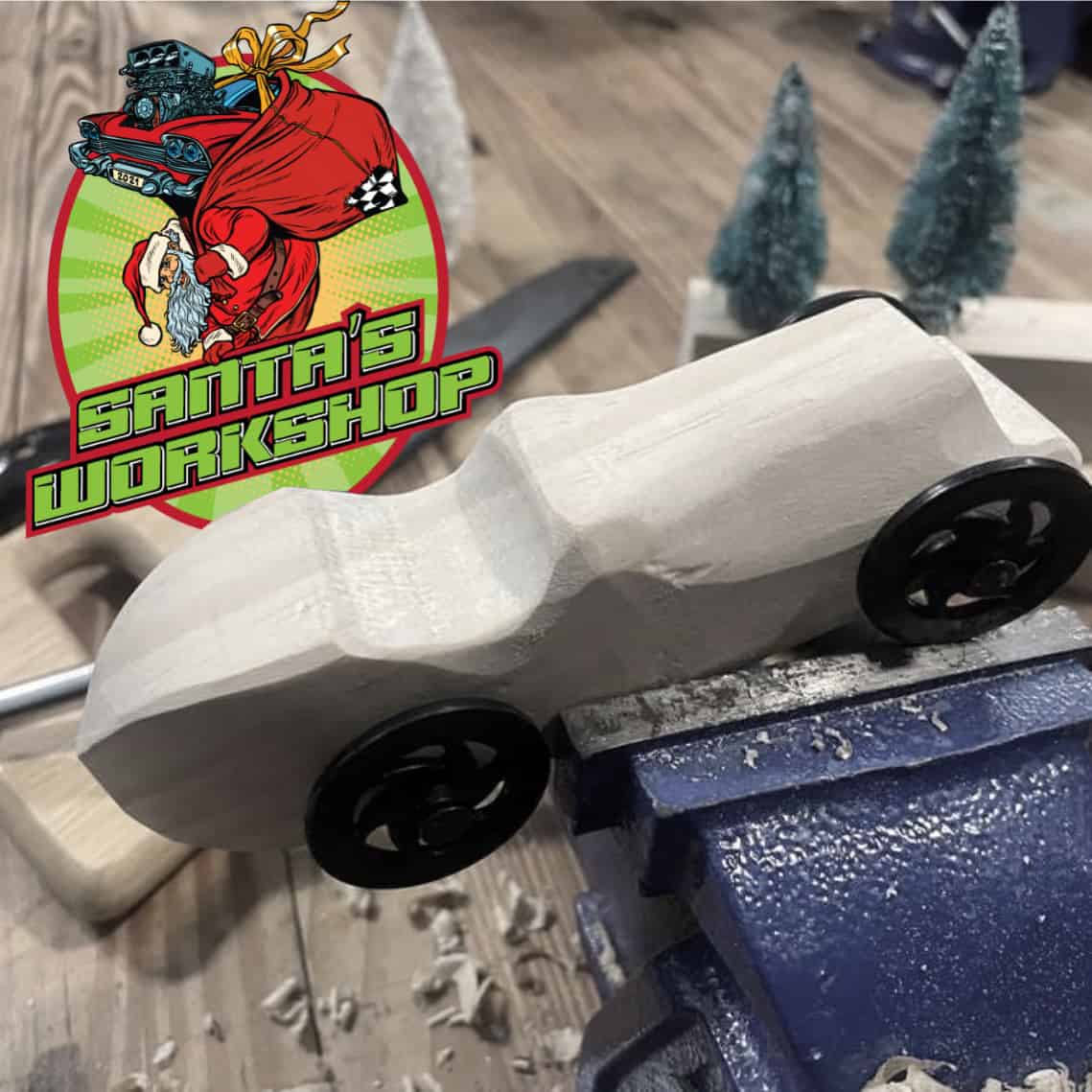 Create a toy car at Santa's Workshop at MOSI
Santa's Workshop at MOSI's IdeaZone is SPEEDtacular…seriously! The kids can create their own race car and then test it out in this speedway themed IdeaZone. The Ropes Course is a super fun way to challenge your balance and skills outside! Bonus: MOSI is offering free admission to K-5 students in Hillsborough, Pasco, Pinellas, Hernando and Polk counties through January 3, 2021. mosi.org
---

Go on a Pirate's Christmas Cruise on the Lost Pearl in Tampa 
Christmas magic has take over Tampa's pirate ship, The Lost Pearl! A Pirate's Christmas Cruise is an outdoor, family-friendly adventure on the high-seas (okay, the bay, but close enough)! The ship departs from Sparkman Wharf. From there, your cruise will be full of holiday pirate music, games, temporary tattoos and even a chance to write a letter to Santa which you can drop off in Tampa's only mailbox on the water. It's about as Tampa as you can get! Tickets are $25 for adults and $20 for kids ages 2-12. There is also a $2 marine fee. tampapirateship.com
You can read about our experience on this year's sailing here!
---

Host a kid-friendly Kwanzaa celebration!
TBPM contributors and local influencers Kiva Willams and Karimah Henry teamed up to share some fun ideas and ways you can host a Kwanzaa party.  Kwanzaa is a non-religious holiday held in the United States to celebrate unity and ancestry. It was founded in 1966 to help African-Americans reconnect with their African culture and heritage. However, anyone can celebrate this holiday and learn about the importance of the seven principles. See their story here!
---

Head to a U-Pick Farm
It's not quite u-pick season in Tampa Bay, but a few place are offering u-pick opportunities like Dooley Groves in Ruskin. They have citrus available–check with their website to see what they have before you go. They open the day after Christmas.
Florida Sweeties in Dade City is another local farm offering u-pick citrus. Stay up-to-date on what they have available and their u-pick hours by visiting their Facebook page here.
JG Ranch in Brooksville has been promoting some u-pick opportunities of strawberries while they last and other fresh vegetables like broccoli and lettuce. Again, you'll want to check in on their Facebook page to see if they are open for u-pick before you head out.
Strawberry Passion/Passion Organics in Thonotosassa is promoting some u-picks as well. Check their Facebook page for updates. They also have a fresh market to purchase veggies.
Hunsader Farms in Bradenton says it has strawberries and tomatoes for u-pick, along with a petting zoo! Learn more here.
You can also visit some local farms for a different type of Christmas experience! We've got our list of favorite special events on the farm in Tampa Bay here!
---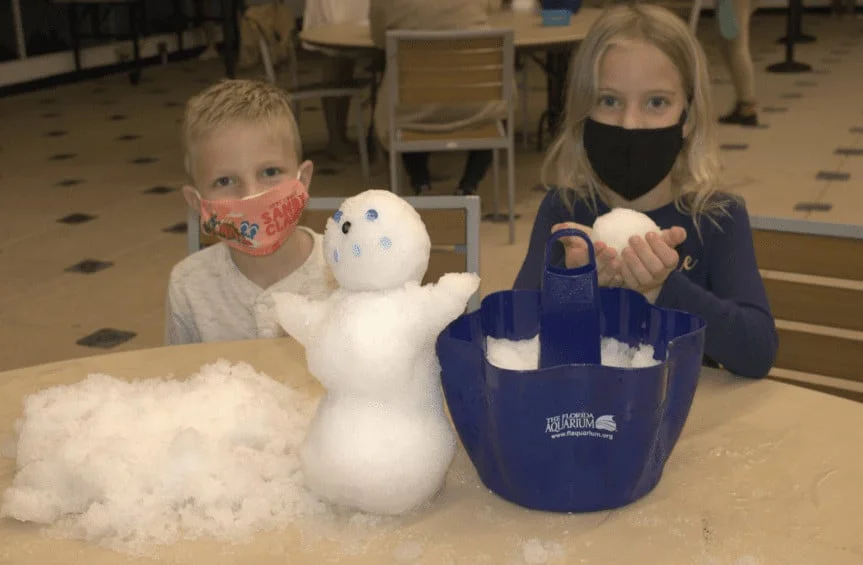 Go play in the SNOW at Florida Aquarium!
Snow is in the forecast at The Florida Aquarium December 26, 2022-January 2, 2022! The frosty festivities of Snow Days are included with membership or general admission. Join in on an epic battle where you'll throw snowballs at the pollution monsters plaguing our oceans, rock out at the Winter Wonderland dance party, and participate in gloved hands-on interactives experiences. Visitors may enjoy Snow Days with extended hours at the Aquarium all week long from 9:30 a.m. – 8:00 p.m.
We're sharing more ways to experience SNOW and ICE in Tampa Bay here!
---

Try a new restaurant with the kids
We're sharing some of our favorite family-friendly places to eat with the kids and BONUS…many of these spots have outdoor space to eat like Sparkman Wharf and Armature Works. The St. Pete Pier has some pretty cool offerings too!
---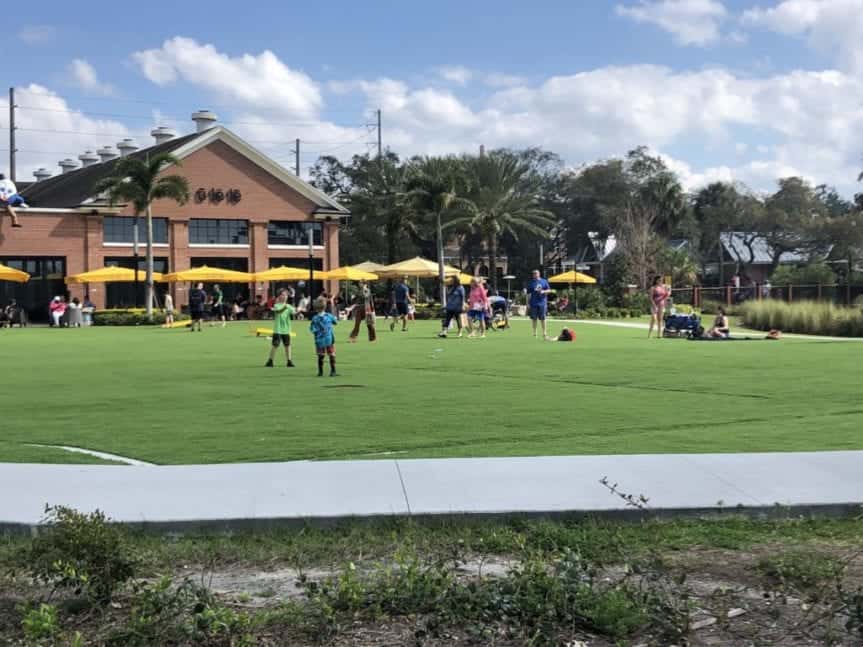 Explore Tampa's Riverwalk
Tampa Bay Parenting Contributor Maggie Rodriguez shared some of her favorite ways to explore and dine along the Riverwalk–even though the story was written pre-pandemic, almost everything on her list is something you can still do now, you just want to keep the face mask handy! Check out her adventures here.
---

Swim with the Manatees
Yes, you CAN swim with the manatees and this is prime time to do it! The only place in North America where you can legally swim with the manatees is in Crystal River and Homosassa. We've done the manatee tour with the Adventure Center on Plantation on Crystal River which was great! They supply the sanitized wetsuits, snorkel gear, and even hot chocolate and coffee on the boat. While manatees gather in the springs year round, the prime season is November through March as hundreds of manatees head for the warmer waters of the springs to thermoregulate. Learn more here.
---
Go See What's on Exhibit in Tampa Bay!
Dino Don's DinoVenture at The Bishop in Bradenton 
The dinosaurs are coming alive in The Bishop's newest experience: Dino Don's DinoVenture, where you can discover the roaring, breathing giants that once ruled the Earth! Step back in time to encounter life-size, animatronic T. Rexes with jaws designed for bone-crushing action, dinosaur mothers protecting their young, sky-high battles between species, and the tallest, most accurate dinosaur ever built! This outdoor family-friendly experience, built to excite and inspire, is the closest your family will ever come to living, roaring dinosaurs. Now open at The Bishop for a limited time. Exhibit dates: October 23 – March 18, Tue – Sat 10am – 5pm; Sun Noon – 5pm; Closed on Monday. bishopscience.org
READ: Check out your INSIDE LOOK of the DinoVenture exhibit and read our conversation with the exhibit creator, Don Lessem!
TECO Manatee Viewing Center in Apollo Beach
This is a wonderful outdoor adventure for the entire family! You can walk the stroller friendly boardwalks to view the manatees as they seek the warmth of the clean water coming from the Big Bend Power Station. There is also an observation tower along the trail and plenty of spaces to enjoy an outdoor picnic and it's FREE. We're sharing more details here about what to expect when you go.
Fairgrounds St. Pete 
A new immersive art experience has made its mark in Tampa Bay! Fairgrounds St. Pete recently opened its doors with a exhibit like you've never seen, heard or even smelled before! More than 60 artists were commissioned during the pandemic to bring it together. You can go and simply enjoy the whimsical art that celebrates weird, wacky, wonderful Florida or choose a different adventure and try to crack the codes and mysteries you'll find throughout. Learn more about what it's like here!
Tusks to Tails: A Fossil History of Florida at the Tampa Bay History Center 
Step back into time when furry mammoths roamed Florida and gigantic sharks swam our seas. This new exhibit at the Tampa Bay History Center is a must-see for anyone who is really into fossils! While you're there, check out the Treasure Seekers exhibit to learn more about real life pirates and conquistadors and more about Florida and Tampa Bay's fascinating history. The last chance to see Tusks to Tails is January 16, 2022! 
TampaBayHistoryCenter.org
---

Explore the great outdoors in Tampa Bay
Lauren Gay of the OutdoorsyDiva.com shares her favorite outdoor adventures in Tampa Bay from trips to the beach like Shell Key Preserve to the Treetop Canopy at Myakka River State Park…she's got it all on her list!
---

Celebrate the Holidays with a quick trip to Orlando
Our team is sharing a TON of holiday fun in Orlando from holiday events at Disney World, Sea World and Universal! Check out their stories here! 
---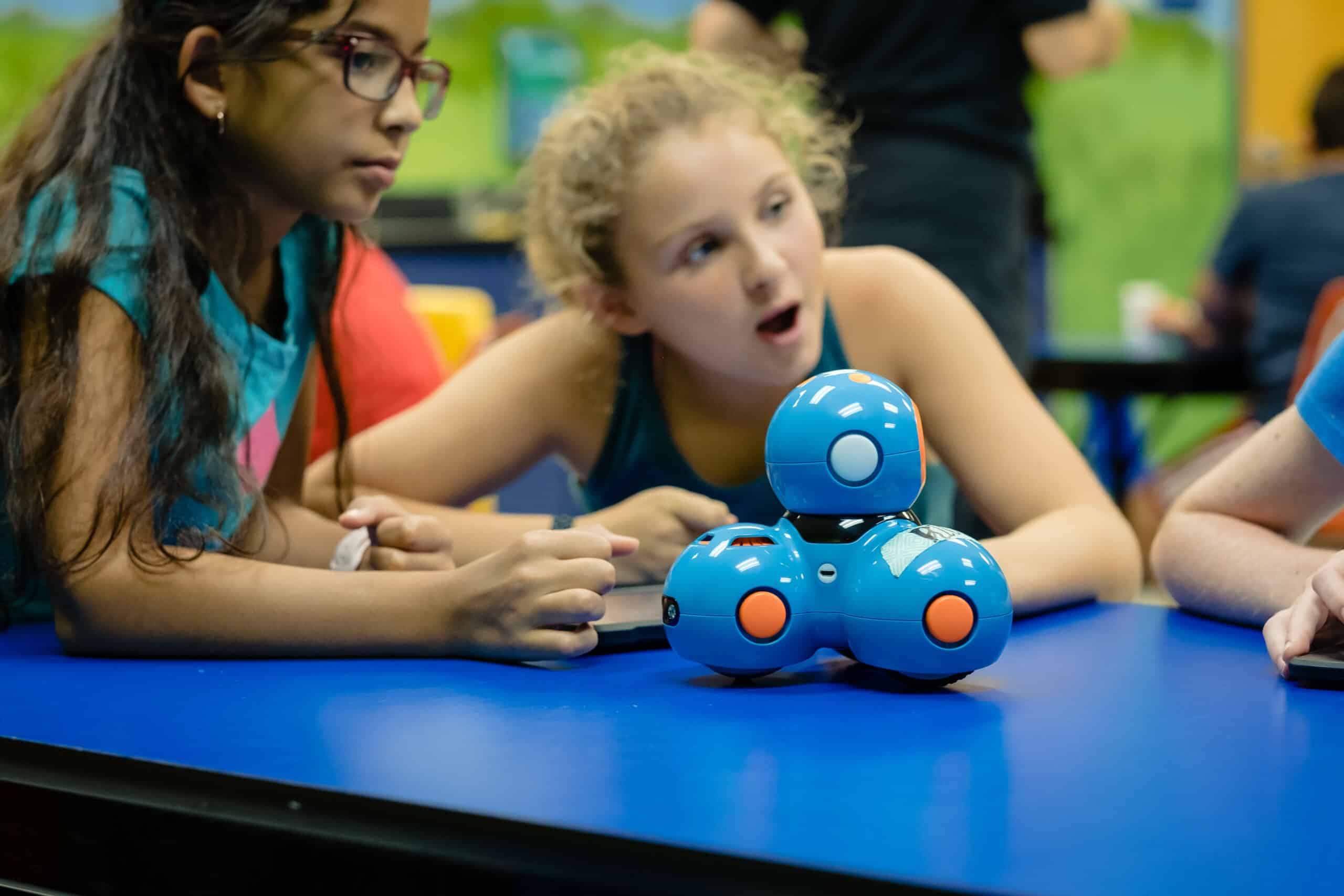 Register your kids for a day camp
If you need a day to prepare or still need to head into the office, it's not too late to register your child or children for a fun day camp at some of our favorite spots like MOSI and Glazer Children's Museum! We've got the complete list here.
---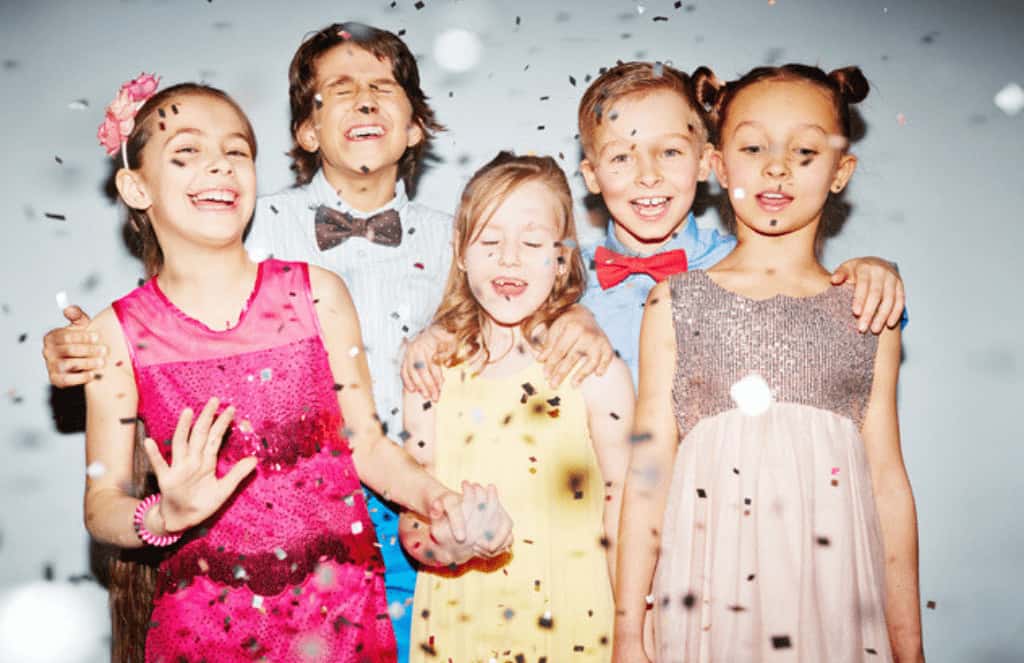 Celebrate NOON Year in Tampa Bay! 
If you haven't made plans for December 31, don't fret! Our growing list of Noon Year's and New Year's Eve event is jam packed! There are so many family-friendly ways to ring in 2022.
Our media partners at TampaBayDateNightGuide.com are sharing their TOP PICKS of nighttime New Year's Eve events in Tampa Bay!
---

Plan Ahead for GASPARILLA!
Take advantage of the early bird deals which end on December 31, 2021 if you want to upgrade your day with First Mate seats or even bleacher seats! This is a great way to view the Ashley Children's Gasparilla presented by Chick-fil-A on January 22, 2022 and the adult geared Pirate Fest the following weekend. We've got all the details on the 2022 parades here.
---
---