Our Favorite Things to Do Thanksgiving Break in Tampa Bay
Thanksgiving break is here and we can hardly believe it! If you've decided to stay home for the Thanksgiving week, don't fret. We're sharing some awesome things to do during Thanksgiving Break in Tampa Bay.
Whether you are looking for a way to beat cabin fever or need a place to send the kids for the day while you head into the office or run last-minute errands, our guide is here for you. So, let's dive in, friends!
---
Go to Camp! Thanksgiving Week Camps for Kids in Tampa Bay are ready to entertain!
If you need a day to prepare or still need to head into the office, it's not too late to register your child or children for a fun day camp at some of our favorite places like Glazer Children's Museum, MOSI, and more! We've got a full list of Thanksgiving break camps in Tampa Bay here.
Related stories we think you'll LOVE:
---
Race in a Local Turkey Trot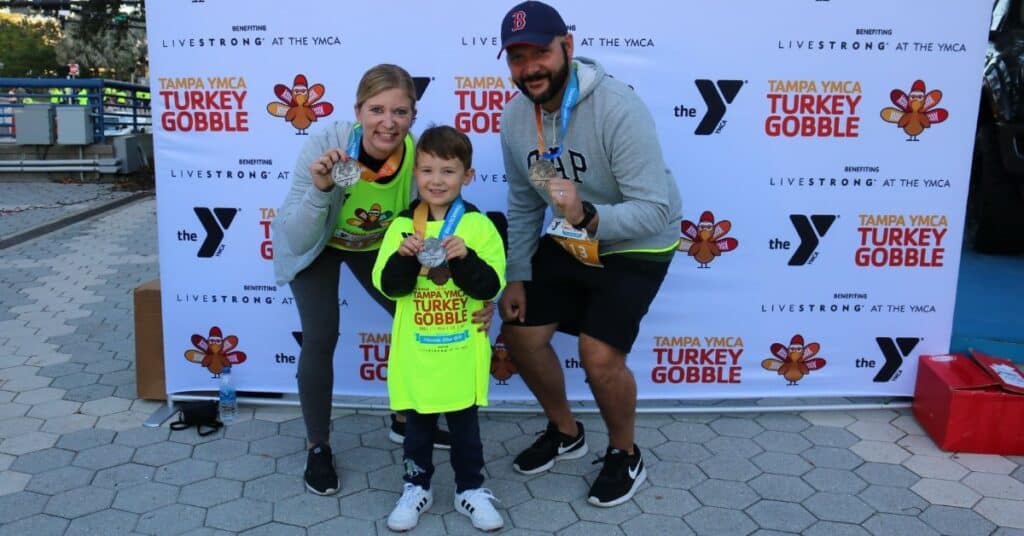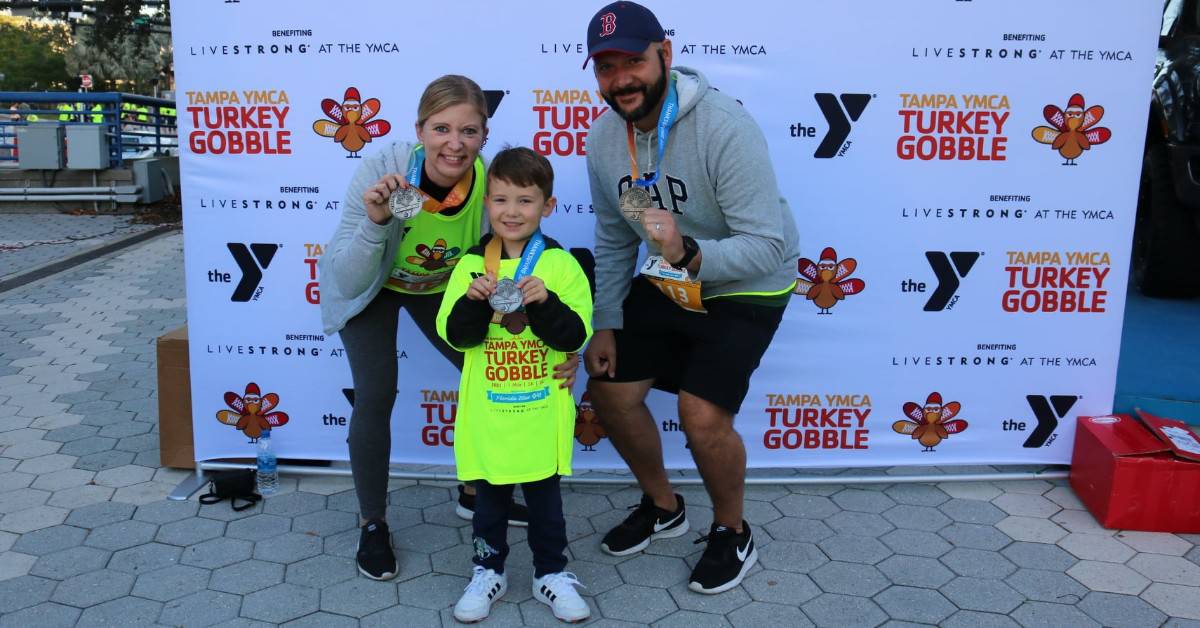 Pre-burn all of those Thanksgiving calories and race in a local Turkey Trot! There are several on schedule in Tampa Bay including the YMCA's Turkey Gobble. We're sharing some of our favorite Turkey Trots in Tampa Bay here.
---
Play in Snow at Snow Days a the Florida Aquarium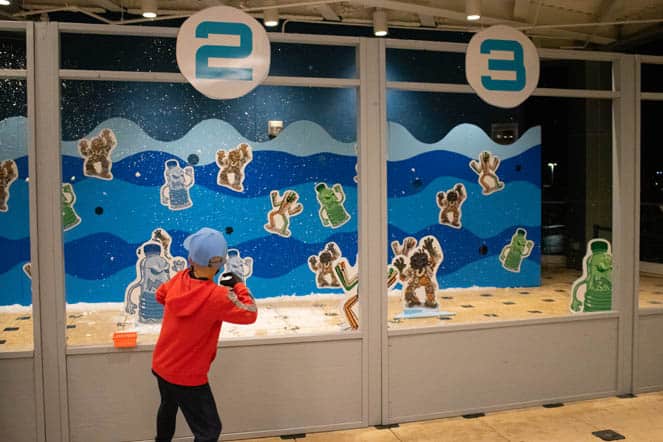 Feel the chill of real snow even if it's warm outside! The Florida Aquarium is expanding its popular Snow Days event to give you even more time to throw a snowball and build a mini snowman.
It will be hosted on November 25-December 24 on Saturdays and Sundays during Aquarium hours and then daily from December 26 through December 31, 2023. Snow Days activities include a Snow Maze, snow painting, snow ball toss, and more. It's included with admission.
---
Get into the holiday spirit in Tampa Bay:
Don't forget to explore our top picks of the BEST Christmas Events in Tampa Bay!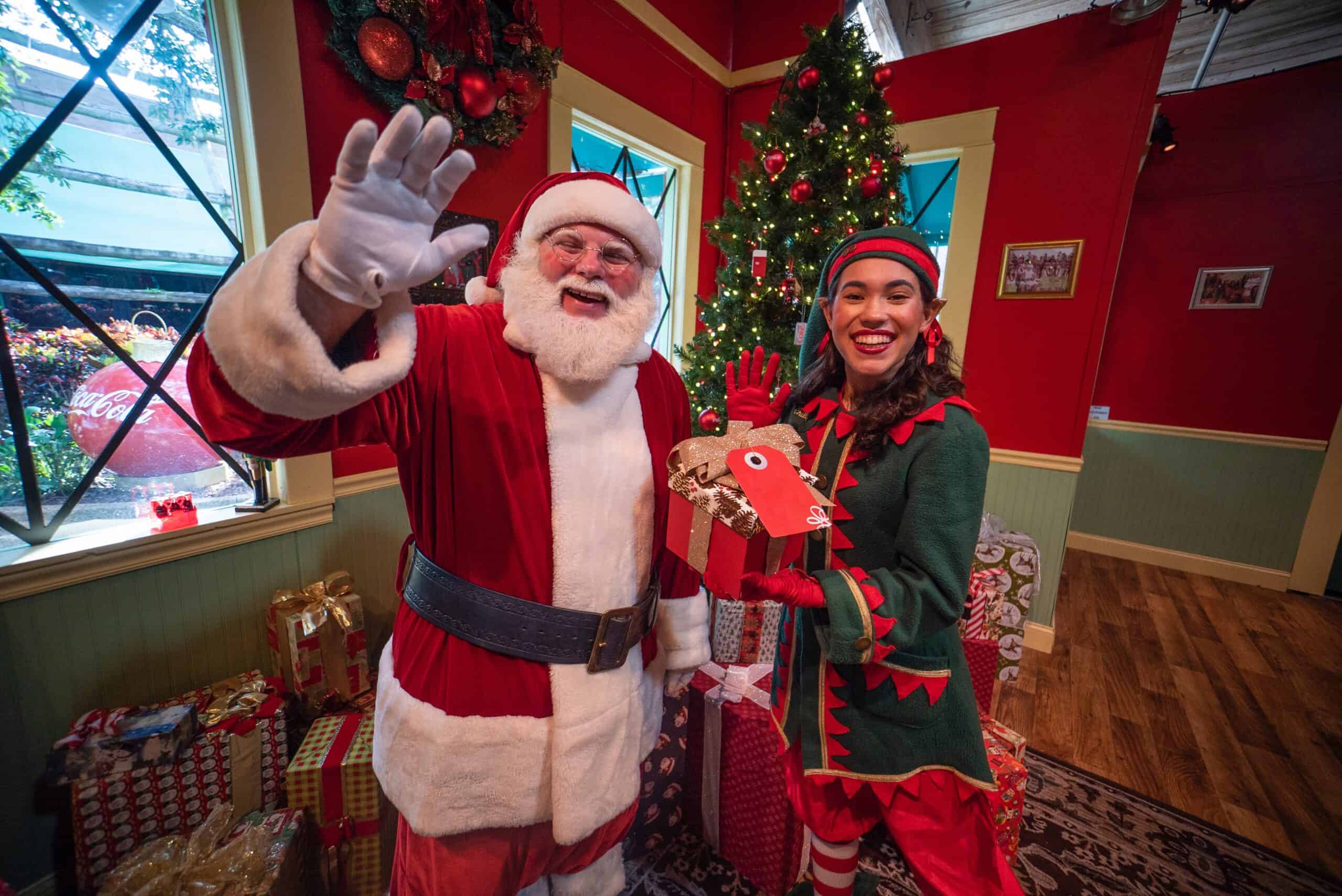 Snap a photo with Santa Claus! 
We're sharing some of our favorite spots to snap photos with Santa including local shopping centers like International Plaza, and Bass Pro Shops, and special events like Christmas Town at Busch Gardens and Christmas in the Wild at ZooTampa. See our complete list of where to take pictures with Santa in Tampa Bay here.
Admire the twinkling holiday lights at displays throughout Tampa Bay
There are several beautiful holiday light displays in Tampa Bay with some spots offering drive-thru opportunities so you don't have to get out of your car like the Chick-fil-A on Waters Avenue in Tampa and the Wonderland of Christmas Lights at the Hillsborough County Fairgrounds in Dover. We have 18+ holiday light events to discover in Tampa Bay here.
Walk among the millions of twinkling lights while making contact-free visits with holiday characters like Rudolph the Red-Nosed Reindeer and Santa! The ice-skating show will be performed outdoors and there's even a new fireworks display. Don't forget to hop aboard the holiday train to sing along to your favorite Christmas tunes! Christmas Town runs daily from November 9, 2023, through January 7, 2024. Be sure to book your online reservation before you go to secure your spot.
'Tis the Season at Christmas in the Wild at ZooTampa
ZooTampa lights up with holiday magic during this year's modified event! Make an online reservation to attend Christmas in the Wild on select nights beginning November 24 through December 30, 2023. There are NEW holiday additions this year like larger-than-life animal light sculptures and Rockin' Wreaths. There are also returning favorites like decorating cookies with Mrs. Claus and visits with Santa!
Holidays at LEGOLAND
Have some LEGO-loving kids (and kids at heart) in the family? Take them to LEGOLAND Resort to celebrate the holidays! Holidays at LEGOLAND will be celebrated on select dates from November 24 through December 31, 2023! This BRICKtacular event features unforgettable seasonal shows, LEGO holiday character experiences, sweet treats, and special activities. Light displays will twinkle throughout the park and a giant LEGO Christmas tree is sure to mesmerize guests with its 360-degree light show .
Go Ice-Skating at Winter Village at Curtis Hixon Park in Tampa 
WinterVillage at Curtis Hixon Park returns to downtown Tampa! The outdoor ice-skating rink is back and like last year, you'll want to book your reservation ahead of time to guarantee a spot on the ice. The park will be illuminated with beautiful lights and you can even shop locally at the outdoor market featuring local small businesses and artisans.
Visit Gingerbread Village at the Glazer Children's Museum
Head up to the second floor of the museum to step foot into a gingerbread-inspired wonderland from November 21, 2023, through December 31, 2024. Your kiddos can build their very own gingerbread house out of recycled materials like cardboard, pipe cleaners, and more and then add their creation to the village. glazermuseum.org
Check out Enchant Christmas at Tropicana Field in St Pete
The beautiful lights of Enchant Christmas are back this year with a new theme, Reindeer Games, from November 24, 2023-December 31, 2023 and we couldn't be more excited! In addition to the millions of beautiful lights and light maze, you can shop at the local businesses inside the marketplace, go ice skating, and even meet Santa! Keep your eyes on the top of the Trop for a beautiful light display too!
Cut down your own Florida Christmas Tree at Ergle Tree Farm
Yes, you can absolutely cut down your own Christmas Tree and it's an easy drive away from Tampa at Ergle Tree Farm in Dade City. If you still love the look of the trees from up north, they have a tree lot too! This is something you have to do at least once in Florida because…why not??
---
Volunteer your time or give back to help other families: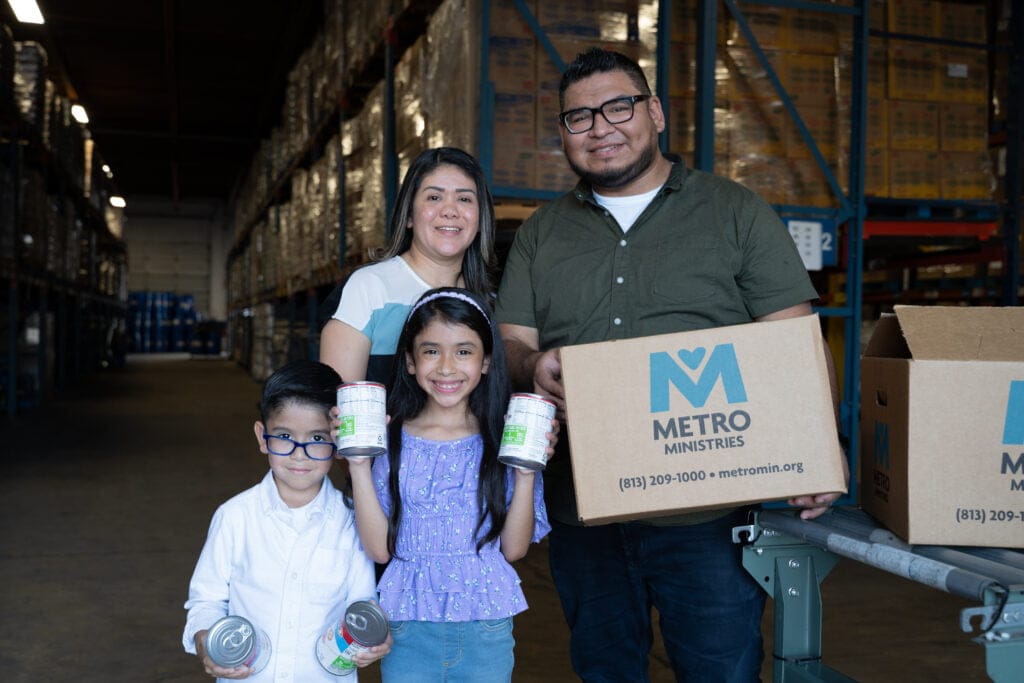 Metropolitan Ministries is seeing an increased need in our community due to the high cost of living and expects to serve 32,000 families in Tampa Bay this holiday season. You can help local families by making food donations and even toy donations for the holidays. Kids as young as 8 may volunteer in the Holiday Tents with their families. There is a great need for volunteers to give their time this year. Learn more here.
Feeding Tampa Bay
Did you know kids as young as 5 can volunteer with their parents at Feeding Tampa Bay? If you are not able to attend a volunteer event in person, your donations are needed now more than ever. Take the kids along on a shopping trip to help fulfill the needs at Feeding Tampa Bay. Learn more about how your family can help.
More Ways Your Family Can Support Those In Need:
---
Explore Tampa Bay with your friends and family:
Here are some of our favorite features about local things to do around Tampa Bay that aren't holiday related.
Check out more cool things to do in Tampa Bay:
We've had some pretty amazing exhibits open in Tampa Bay over the last year, so Thanksgiving break is the perfect time to experience what's NEW in our area with your family and guests…and even some NEW-ish exhibits we still love.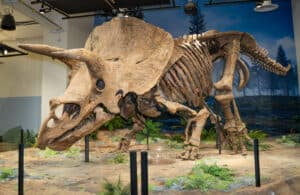 Go see the World's Largest Fossil Triceratops at Glazer Children's Museum
If you didn't already know,  we have a record-breaking dinosaur on exhibit here in Tampa and he's a sight to see! You don't have to have kids with you to experience Big John the Triceratops at Glazer Children's Museum. We're sharing more about the paleontologist who found Big John and the Tampa family who brought the dinosaur to Tampa.
MOSI DC Super Heroes Exhibit
Your child's favorite superheroes are featured in this brand-new exhibit that opens Monday, November 20.  Batman, Superman, and Wonder Woman are among the characters who will be part of the action as you solve mysteries and immerse yourself in interactive challenges.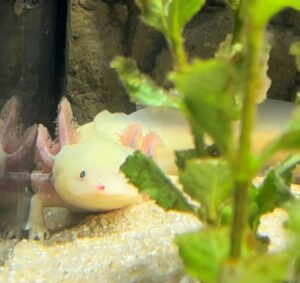 MORPH'D at The Florida Aquarium
Get ready to come face to face with some truly amazing creatures! You'll see the unique American paddlefish which is one of only two paddlefish species found on Earth! The archerfish are also known as "spitting fish" since they're known for spitting at their prey in order to catch them. You can also come nose to nose with axolotls which kids love! MORPH'D is part of a multi-year transformation of the beloved aquarium.
LEGO City Space at LEGOLAND Florida | Now on Exhibit
Celebrate all things space at LEGOLAND and head to the Imagination Zone to fully immerse yourself on a LEGO Moonbase where you'll be challenged to build a rover or a rocket. This is not only a great way to inspire kids to use their imaginations, but also to cool off in the air-conditioning!
TECO Manatee Viewing Center | Opens Nov 1 for the season
This is a wonderful outdoor adventure for the entire family! You can walk the stroller-friendly boardwalks to view the manatees as they seek the warmth of the clean water coming from the Big Bend Power Station. There is also an observation tower along the trail and plenty of spaces to enjoy an outdoor picnic and it's FREE. We're sharing more details about the TECO Manatee Viewing Center and what to expect when you go.
Fairgrounds St. Pete | Open Thursday-Sunday
Fairgrounds St. Pete is an immersive art experience that has made its mark in Tampa Bay! Fairgrounds St. Pete is art an exhibit like you've never seen, heard, or even smelled before. More than 60 artists were commissioned to bring it together. They are hosting a Scents of the Season event beginning November 30 for 32 select nights with a holiday twist.
Dali and the Impressionists Exhibit at The Dali
This extraordinary showcase brings together the early works of the legendary Salvador Dalí alongside a stunning collection of Impressionist paintings from the renowned Museum of Fine Arts, Boston (MFA). You'll find yourself surrounded by the timeless creations of artistic giants such as Claude Monet, Pierre-Auguste Renoir, Edouard Manet, Edgar Degas, Paul Gauguin, Paul Cézanne, Henri Matisse, and many more.
MOSI: Fly a Drone in the IDEA ZONE and more!
Join the Flight Club at MOSI and learn how to fly a drone in the IDEA ZONE! There is even an obstacle course you can try to navigate with the drone in The Cage. While you're at MOSI, explore exhibits like Mission: Moonbase, the Tampa Bay Lightning's 'slippery science exhibit, or even give the Ropes Course outside a try! You can also experience the NEW Zydeco Brew Works location at MOSI while you're there.  mosi.org
---
Celebrate the Holidays on the Farm
A few local farms will be opening for the holiday season during Thanksgiving Break! HarvestMoon Fun Farm in Masaryktown and Raprager Family Farm in Odessa both have scheduled openings after Thanksgiving Day. We're dishing on the details here.
---
More Thanksgiving-Related Stories You May Love: